Preciosa® Regal & Crystal Faerie for Nail Art
Preciosa Crystal Regal Faerie and Crystal Faerie are a better alternative to the discontinued Swarovski Crystal Pixie. They are better polished and have a better sparkle.

REGAL Faerie - As Close to Diamonds as you can get!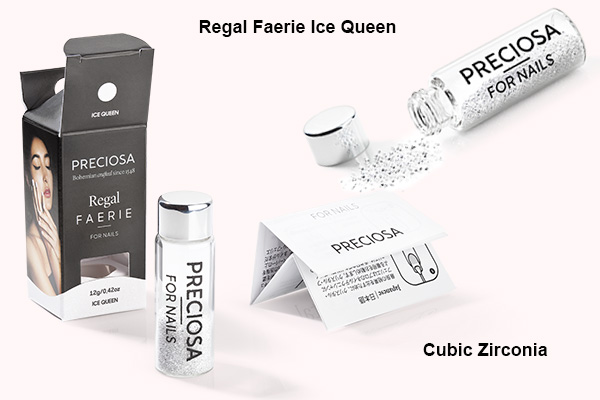 Preciosa Regal Faerie consist of Cubic Zirconia Regal Faerie (pixie) for Nails! Preciosa® Regal Faerie features petite, faceted Cubic Zirconia crystals that have been sized, shaped and polished to create an amazing sparkle. The Ice Queen Regal Faerie like its name is clear crystal. The tiny crystal stones create unparalleled brilliance of diamond like quality. It is elegant, stylish, and refined. This is a fantastic additional for the nail art professional that would elevate any design. The Regal Faerie is available in a 12 Gram Bottle as well as a 120 Gram Super Bulk Bag. An Exclusive Preciosa product, the Ice Queen Regal Faerie adds a crystal clear color to the Preciosa Crystal Faerie line.
Crystal Faerie
Preciosa Crystal Faerie brings a new and exciting level to nail design. Made from Preciosa's Bohemian Crystal, the Crystal Faerie features crystal double-cones and crystal balls that are shaped and polished to create dazzling effects. The double-cones create a large surface area to ensure highest brilliance and brightest shine.
Rhinestone Guy brings you the Crystal Faerie in 10 Grams Bottles and the most popular Crystal AB color and 3 amazing metallic colors covering you for every occasion or color.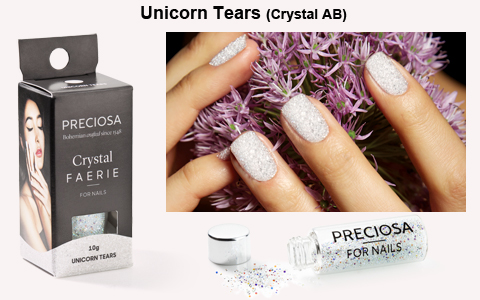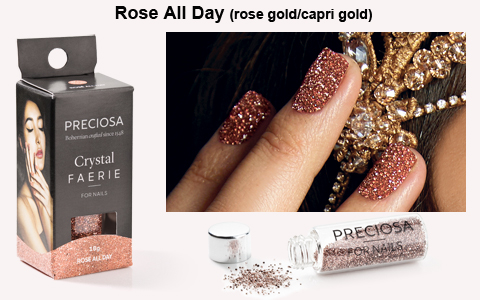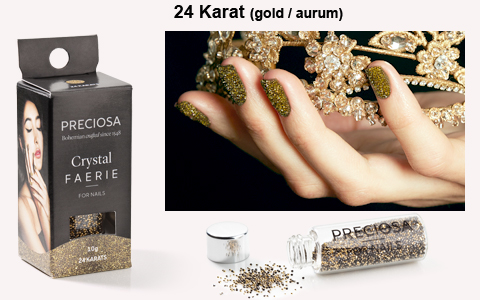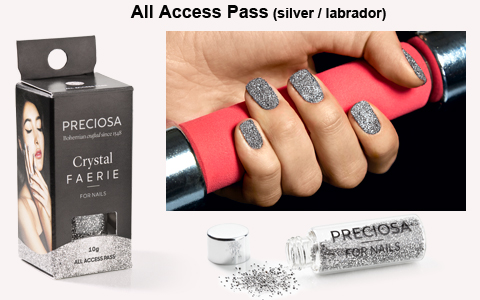 ---
---