Contact Rhinestone Guy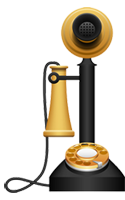 Calling us is the fastest way to
Reach us
Order Rhinestones, or
Get Help.
PLEASE NOTE

:
Email Orders:
E-Mail orders may NOT be processed on the same day submitted.
If you decide to order via e-mail: Be specific as to what you want exactly, otherwise, processing would be delayed. Please provide your full name and business name... We have many customers and cannot guess who you are by your first name or email address.
---
New Customers:
New customers
must call in for the first order

and provide complete information, even if planning on using PayPal. If you are not set up in our system you will NOT be processed.
---
Please read:

You will find the most answers for your questions.
General information questions may take a few days to answer.
All prices are available online at their respective pages. Need a quote? Call. We do not email quotes.
We will not calculate for you how many stones you would need for a project.
---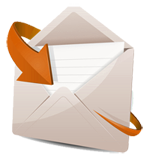 We do NOT sell, share, or rent your email address or any other personal information collected on this site
Do NOT send any LINKS, we will NOT click on them.
Send a PDF or a Photo /Image attachment!
Emails must have Full Name and Telephone number.
Write us at