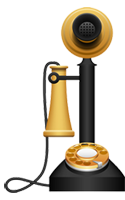 Calling us is the fastest way to
Reach us for Shopping Assistance
or
Getting Expert Rhinestone Help.
---
New Customers:
Orders will ship ONLY to the billing address, or to PayPal confirmed address, no exceptions. Online orders will be cancelled and refunded.
---
Please read, as you should find most answers at:
If you choose to email us questions it may take a few days to answer.
All prices are available online at their respective pages or at our E Commerce store; Need a quote? Go to the online store and price your order. We do not email quotes.
We can attempt to identify a color from a photo, but using a sample card or mailing us a sample for matching is the best way.
We will not calculate for you how many stones you would need for a project. Use the available online Rhinestone Estimator. We can however, assist you.
---
Order Changes
If you need to make a change to your order, you must call us before it ships. It may delay the shipping of your package. Once we ship your order, it is yours to keep. Special orders, trim cut orders, cannot be changed or cancelled.
---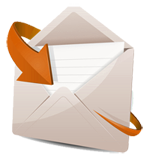 We do NOT sell, share, or rent your email address or any other personal information collected on this site
Do NOT send any LINKS, we will NOT click on them.
Send a PDF or a Photo /Image attachment!
Emails must have Full Name and Telephone number.
Write us at