RG Premium Pearls Flat Back
Imitation pearls can add sophistication, texture and luxury appearance to your designs. RG Premium Pearl cabochons are 1/2 domed and flat back designed for glue on application.
RG Premium Flat Back Pearls are acrylic. We offer them in an assortment of colors to complement many rhinestones', jewels, and crystal stone colors. They are available in sizes 4mm (SS16) to 11mm (SS48) in Pure white. All other colors are available in 4mm (SS16) to 9mm (SS40). We now carry them in selected standard and AB colors.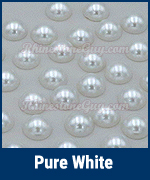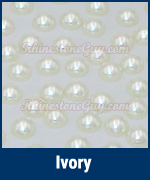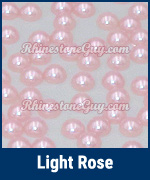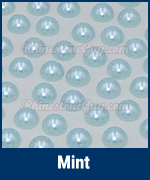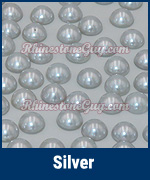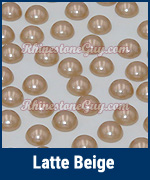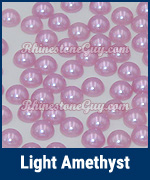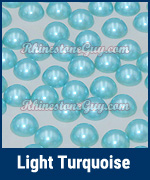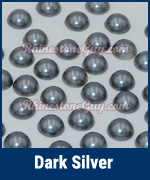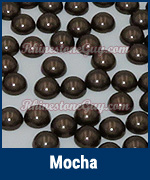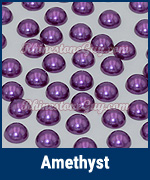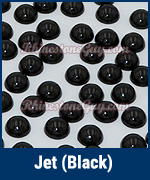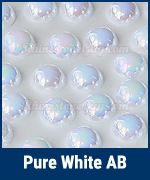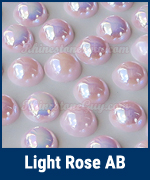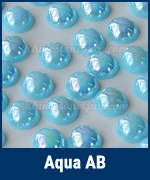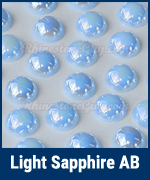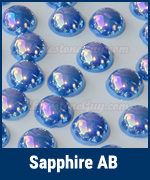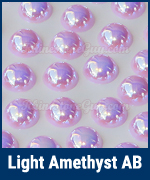 ---
Pearls are sold as follows:
- By the Gross -- Gross = 144 Pearls; Measured by weight;
- In Bulk, discounted quantities, 10 Gross minimum, 1,440 pieces. Same size/same color;
---
---
Pearls, Flat Back, Price Per Gross (144 each by weight)

10 Gross, discounted.

Size
Standard Colors
- 1 Gross (144)
AB Colors
- 1 Gross (144)
Standard Colors
- 10 Gross (1,440)
AB Colors
- 10 Gross (1,440 )
4mm
$2.99
$3.39
$25.39
$28.89
5mm
$3.99
$4.39
$33.89
$37.39
6mm
$5.39
$5.99
$45.79
$50.89
7mm
$6.39
$7.09
$54.29
$60.29
9mm
$7.49
$8.29
$63.59
$70.49
11mm
$8.49 - Only Pure White
N/A
$70.49 - Pure White Only
N/A

RG Premium Pearl Kits

A same color 10 Gross, 1,440 pieces, discounted size assortment consisting of:

3 Gross (432) - 4mm (SS16)
3 Gross (432) - 5mm (SS20)
3 Gross (432) - 6mm (SS30)
1 Gross (144) - 7mm (SS34)

Solid Colors:

$38.79


AB Colors:

$42.89
---
Additional Pearls
(click to visit)

Swarovski Art 5817 Pearl Cabochon Flat Back
Swarovski Art 2080 / 4 Hot Fix Pearls
---