Rhinestone Guy (RG) Premium Hot Fix Rhinestones
Rhinestone Guy Premium Hot Fix Machine Cut 12 Facet rhinestones are the best bling for your money.
RG Premium rhinestones is our private line of rhinestones developed to suit all forms of rhinestone applications. The rhinestones are amazingly brilliant featuring an excellent 12 facet machine cut at unbelievable prices.
These rhinestones are a substantial upgrade over RG2 rhinestones at a better price point than Czech Preciosa and Swarovski stones.
These are hot fix rhinestones, however, they can ge glued. For gluing an Acrylic based glue, like GemTac should be used.
We offer a great selection of 50+ colors in SS6 through SS30. Crystal and Crystal AB are available in SS6 through SS40. When matched with our new line of RG Premium Sew On Jewels your rhinestone projects can be taken to new levels of inspiration in an affordable fashion. These stones are a terrific upgrade for heat transfers for a high end quality and look.
DEEP DISCOUNTS ARE AVAILABE FOR LARGE VOLUME BUYERS
RG Premium Unfoiled Rhinestones
in
Crystal & Crystal AB.
See the difference between Foiled and unfoiled rhinestones. Click Here.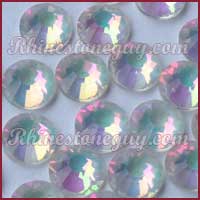 ---
For actual stone sizes and accurate colors we suggest that you purchase the RG Premium Sample Card-- $15.00 or visit the online RG Premium Color Chart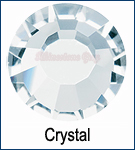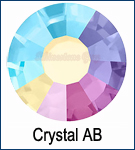 Standard Colors



























Colors AB & Metallic Colors


















Special Colors






Special Colors AB & Special Effects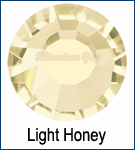 ---
Toggle on

PRICE TABs for different quantity /price options
---
1 to 9 Gross Price

-

144 pieces

RG Premium Hot Fix Rhinestone - Gross Prices

1 Gross = 144 pieces, by weight **limited colors,

Price Per Gross




| Stone Size | Quantity | Crystal | Crystal AB | Colors | Colors AB/ Metals | Special Colors | Special AB/ Effect Colors |
| --- | --- | --- | --- | --- | --- | --- | --- |
| 6 ss - 2mm | 1 Gross (144) | $1.69 | $2.09 | $1.99 | $2.29** | $2.59 | $2.99** |
| 10 ss - 3mm | 1 Gross (144) | $1.69 | $2.09 | $1.99 | $2.29 | $2.59 | $2.99 |
| 16 ss - 4mm | 1 Gross (144) | $2.79 | $3.29 | $2.99 | $3.29 | $3.79 | $4.29 |
| 20 ss - 5mm | 1 Gross (144) | $3.39 | $3.99 | $3.89 | $4.09 | $5.19 | $5.59 |
| 30 ss - 6mm | 1 Gross (144) | $7.99 | $9.99 | $9.89 | $11.39 | $12.19 | $12.99 |
| 34ss - 7.1mm | 1 Gross (144) | $10.99 | $14.99 | N/A | N/A | N/A | N/A |
| 40 ss - 8.6 mm | 1 Gross (144) | $15.89 | $18.99 | N/A | N/A | N/A | N/A |
10 - 49 Gross Price

- Wholesale Prices

RG Premium Hot Fix Rhinestone - 10 to 49* Gross Prices

Minimum 10 Gross, 1,440 crystals * SS40 - next price break at 25 gross **limited colors,

Price Per Gross




| Stone Size | Quantity | Crystal | Crystal AB | Colors | Colors AB/ Metals | Special Colors | Special AB/ Effect Colors |
| --- | --- | --- | --- | --- | --- | --- | --- |
| 6 ss - 2mm | Minimum- 10 Gross (1,440) | $1.49 | $1.89 | $1.79 | $2.09** | $2.39 | $2.69** |
| 10 ss - 3mm | Minimum- 10 Gross (1,440) | $1.49 | $1.89 | $1.79 | $2.09 | $2.39 | $2.69 |
| 16 ss - 4mm | Minimum- 10 Gross (1,440) | $2.39 | $2.79 | $2.69 | $2.99 | $3.39 | $3.89 |
| 20 ss - 5mm | Minimum- 10 Gross (1,440) | $2.89 | $3.49 | $3.39 | $3.49 | $4.69 | $5.09 |
| 30 ss - 6mm | Minimum- 10 Gross (1,440) | $6.79 | $8.49 | $8.99 | $9.99 | $10.99 | $11.69 |
| 34ss - 7.1mm | Minimum- 10 Gross (1,440) | $9.89 | $12.79 | N/A | N/A | N/A | N/A |
| 40 ss - 8.6 mm | Minimum- 10 Gross (1,440) | $13.89 | $16.19 | N/A | N/A | N/A | N/A |
50+ Gross

large Wholesale Prices

RG Premium Hot Fix Rhinestone - 50 and UP Prices

Price Per Gross

; Minimum Quantities and noted,

Does not Qualify for Free Shipping

; (1 Gross = 144 stones) **limited colors -

3 Price Tiers



Stone Size
Quantity
Crystal
Crystal AB
Colors
Colors AB/ Metals
Special Colors
Special AB/ Effect Colors
Minimum 50 and up to 199 Gross
6 ss - 2mm
Minimum- 50 Gross (7,200)
$1.19
$1.49
$1.39
$1.79**
$1.89
$2.19**
10 ss - 3mm
Minimum- 50 Gross (7,200)
$1.19
$1.49
$1.39
$1.79
$1.89
$2.19
16 ss - 4mm

Minimum- 50 Gross (7,200)

$1.89
$2.29
$2.09
$2.39
$2.69
$3.19
20 ss - 5mm
Minimum- 50 Gross (7,200)
$2.39
$2.99
$2.89
$3.09
$4.09
$4.49
30 ss - 6mm

Minimum- 50 Gross (7,200)

$5.59
$7.09
$6.99
$8.59
$9.19
$9.79
34ss - 7.1mm
Minimum- 50 Gross (7,200)
$8.49
$10.49
N/A
N/A
N/A
N/A
40 ss - 8.6 mm

Minimum- 25 Gross (3,600)

$11.59
$12.59
N/A
N/A
N/A
N/A
Minimum 200 and up to 499 Gross
6 ss - 2mm
Minimum- 200 Gross (28,800)
$0.79
$0.99
$1.09
$1.29**
$1.59
$1.99**
10 ss - 3mm
Minimum- 200 Gross (28,800)
$0.79
$0.99
$1.09
$1.29
$1.59
$1.99
16 ss - 4mm
Minimum-

200 Gross (28,800)

$0.99
$1.39
$1.99
$1.89
$2.29
$2.69
20 ss - 5mm
Minimum- 200 Gross (28,800)
$1.79
$2.39
$2.59
$2.69
$3.49
$3.89
30 ss - 6mm
Minimum-

200 Gross (28,800)

$4.59
$5.59
$6.19
$7.99
$8.79
$9.99
34ss - 7.1mm
Minimum- 200 Gross (28,800)
$8.09
$9.49
N/A
N/A
N/A
N/A
40 ss - 8.6 mm

Minimum- 50 Gross (7,200)

$9.99
$11.29
N/A
N/A
N/A
N/A
Minimum 500 Gross
6 ss - 2mm
Minimum- 500 Gross (72,000)
$0.49
$0.59
$0.79
$0.99**
$1.19
$1.59**
10 ss - 3mm
Minimum- 500 Gross (72,000)
$0.49
$0.59
$0.79
$0.99
$1.19
$1.59
16 ss - 4mm

Minimum- 500 Gross (72,000)

$0.89
$1.09
$1.39
$1.59
$1.99
$2.09
20 ss - 5mm
Minimum- 500 Gross (72,000)
$1.39
$1.79
$2.29
$2.49
$2.99
$3.29
30 ss - 6mm

Minimum- 500 Gross (72,000)

$3.79
$4.49
N/A
N/A
N/A
N/A
34ss - 7.1mm
Minimum- 500 Gross (72,000)
$6.99
$8.49
N/A
N/A
N/A
N/A
40 ss - 8.6 mm

Minimum- 100 Gross (14,400)

$8.29
$8.99
N/A
N/A
N/A
N/A
---