Bright Choice Flat Back Machine Cut Crystals

Bright Choice is the right choice for all your crystal needs. Experience the Best Sparkle for your money with Bright Choice line of flat back rhinestones.
Introducing the latest addition to Rhinestone Guy's line of rhinestones, Bright Choice. Get excellent flash, shine and sparkle at a great price point. Bright Choice machine cut crystals feature 14 facets, like the former Swarovski 2028 stones.
The line of rhinestones comes in multitude of sizes from SS6 to SS30 in a great selection of colors. We recommend you consult your sample card for color accuracy. The crystals have a flat back surface with advanced silver foiling.
The rhinestone colors are excellent, and the AB versions are terrific. Do not underestimate the beauty of these rhinestones ...excellent value and excellent choice of stones. Bright Choice flat back rhinestones are sold as follows:
6ss to 16ss - minimum purchase 1 gross
20ss to 30ss - minimum purchase 1/2 gross

For best pricing sizes 6ss to 30ss, you should consider purchasing bulk packages. They are discounted. It means same size & color:
SS6 to SS20 - 10 Gross packages (1,440 stones)
30ss - 2 Gross Package (288 stones)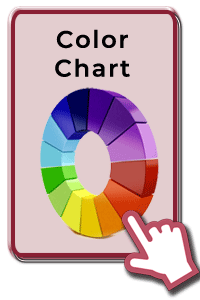 Toggle on

PRICE TABs for different quantity /price options
Gross Price

-

144 pieces

Bright Choice Flat Back Rhinestones - Gross Prices

1Gross = 144 pieces, by weight


| Stone Size | Quantity | Crystal | Crystal AB | Color | Effects | Color AB |
| --- | --- | --- | --- | --- | --- | --- |
| 6 SS - 2mm | 1 Gross (144) | $1.89 | $2.29 | $2.09 | $2.29 | N/A |
| 8SS - 2.3mm | 1 Gross (144) | $1.89 | $2.29 | N/A | N/A | N/A |
| 10 SS - 2.8mm | 1 Gross (144) | $1.89 | $2.29 | $2.09 | $2.29 | N/A |
| 12 SS - 3.2mm | 1 Gross (144) | $2.29 | $2.69 | $2.49 | $2.69 | $2.99 |
| 16 SS - 3.9mm | 1 Gross (144) | $2.69 | $3.39 | $3.09 | $3.39 | $3.99 |
| 20 SS- 4.7mm | 1 Gross (144) | $3.99 | $4.99 | $4.59 | $4.99 | $5.79 |
| 30 SS - 6.4mm | 1 Gross (144) | $8.59 | $10.39 | $9.99 | $10.39 | $11.99 |
1/2 Gross Price

-

72 pieces

Bright Choice Flat Back Rhinestones - 1/2 Gross Prices

1/2 Gross = 72 pieces, by weight


| Stone Size | Quantity | Crystal | Crystal AB | Colors | Effects | Colors AB |
| --- | --- | --- | --- | --- | --- | --- |
| 20 SS- 4.7mm | 1/2 Gross (72) | $2.39 | $2.99 | $2.79 | $2.99 | $3.49 |
| 30 SS - 6.4mm | 1/2 Gross (72) | $5.19 | $5.99 | $6.49 | $$5.99 | $7.19 |
Factory Packages

WHOLESALE PRICE

Bright Choice Flat Back Rhinestones - Bulk (wholesale) Prices

These are sealed packages, quantities as noted


| Stone Size | Quantity | Crystal | Crystal AB | Colors | Effects | Colors AB |
| --- | --- | --- | --- | --- | --- | --- |
| 6 SS - 2mm | 10 Gross (1,440) | $14.59 | $17.99 | $15.99 | $17.99 | N/A |
| 8 SS - 2.3mm | 10 Gross (1,440) | $14.59 | $17.99 | N/A | N/A | N/A |
| 10 SS - 2.8mm | 10 Gross (1,440) | $14.59 | $17.99 | $15.99 | $17.99 | N/A |
| 12 SS - 3.2mm | 10 Gross (1,440) | $17.19 | $20.19 | $18.69 | $20.19 | $23.49 |
| 16 SS - 3.9mm | 10 Gross (1,440) | $20.99 | $25.49 | $23.99 | $25.49 | $29.99 |
| 20 SS - 4.7mm | 10 Gross (1,440) | $29.99 | $37.49 | $34.99 | $37.49 | $41.99 |
| 30 SS - 6.4mm | 2 Gross (288) | $13.99 | $17.99 | $15.89 | $17.99 | $19.69 |
---