RG Turquoise Flat Back Cabochons
Rhinestone Guy's Turquoise "faux" stone collection brings you beautiful flat back imitation turquoise in a variety of shapes and sizes. Made of synthetic materia, they are light weight and can be gluded to a variety of materials. They are versatile, featuring faux veins for a stone look. Faux turquiose is very popular in western shomanship wear and western style clothing and theme. The round 5mm and 7mm, the navette 15x7mm can be attached with a rim-set.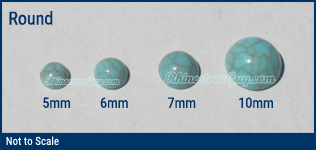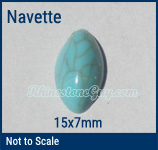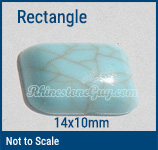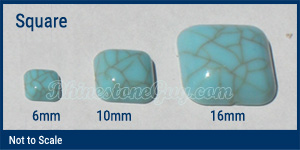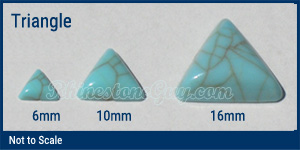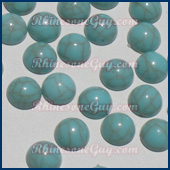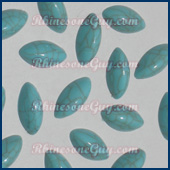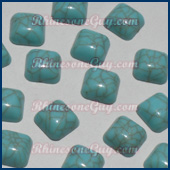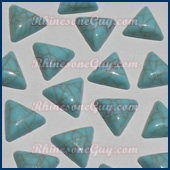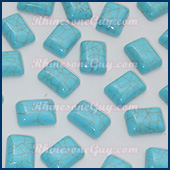 NEW Shape! 14x10mm Rectangles
---
1/2 Gross = 72 pieces;
1 Gross = 144 pieces;
Measured by weight, Price Per Unit as noted.
Discounted prices available with 10 Gross Minimum purchase
---
Round

5mm

6mm

7mm

10mm

Navette

15x7mm

Rectangle

14x10mm

Square

6mm

10mm

16mm

Triangle

6mm

10mm

16mm
1/2 Gross
N/A
N/A
N/A
N/A
1/2 Gross
N/A
1/2 Gross
N/A
1/2 Gross
N/A
N/A
$8.99
1/2 Gross
N/A
N/A
$8.99
1 Gross
$4.99
$5.99
$6.69
$8.49
1 Gross
$10.99
1 Gross
$10.99
1 Gross
$6.99
$10.99
$15.99
1 Gross
$6.99
$10.99
$15.99
10 Gross
$42.90
$50.90
$56.90
$72.90
10 Gross
$93.90
10 Gross
$93.90
10 Gross
$59.90
$93.90
$135.90
10 Gross
$59.90
$93.90
$135.90
---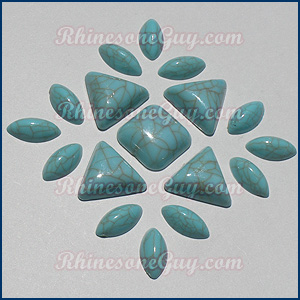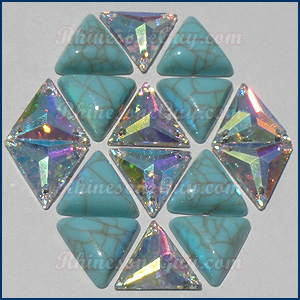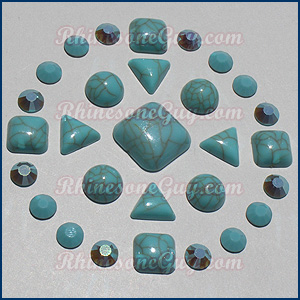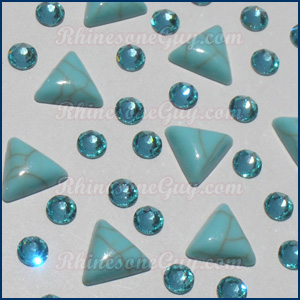 ---
We also Carry:


from Czech Preciosa, rounds and ovals, hand made not one alike