Order Processing Information
---
We are NOT open to the public and Ship all orders, Pick Up is NOT an option.
New Customers:
Orders will ship ONLY to the billing address, or to PayPal confirmed address, no exceptions. This applies to order placed over the phone and online.
---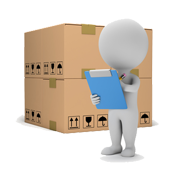 The BEST way to order is CALL US at (888) 594-7999 (US Only) or (561) 318-6219 and place an order with a Credit Card or request a PayPal invoice. It is an opportunity to talk with us, check stock availability, ask questions and order the right products as we do not take returns.
Of course you can shop online.
We do not accept email orders, either call or order online.
ALL Special Orders MUST be paid in advance and CANNOT BE CANCELLED.
It is your responsibility to specify if you need Hot Fix rhinestones. Otherwise, Flat Back rhinestones will be shipped and be yours to keep.
---

Rhinestones are sold by WEIGHT. Most rhinestones are sold in gross units (144 rhinestones per gross - by weight). Multiple gross purchases of same size/same color will be in the same bag.
Full packages of rhinestones are sealed from the manufacturer and are discounted.
The demand for rhinestones is at an all time high. Sometimes the demand create shortages in supply. Plan ahead, have alternate desired colors in case the color you want is not available at any given time.
Not all rhinestone colors are produced in all sizes by the various manufacturers. The same applies to Flat Back versus Hot Fix rhinestones. We can help you select appropriate alternatives.
We accept all credit cards - VISA, Master Card, Discover and American Express and PayPal.
We accept PayPal with a minimum purchase of $25.00 (excluding shipping) and orders will be shipped when pay pal clears the payment.
---
PHONE and E Commerce Orders accepted prior to 2pm EST, paid and cleared (if using PayPal) will ship the same day unless otherwise discussed. Orders received after 2pm EST, will be processed and shipped at the latest the following business day.



*NOTE:

We ship quickly and as promised Priority Mail. Most time Priority Mail takes 2 to 3 days but it is NOT GUARANTEED. Priority mail may take up to 5 days. Therefore, if you need your goods faster, be sure to use a faster delivery option, like Federal Express. WE CANNOT CONTROL THE POSTAL SERVICE ONCE A PACKAGLE LEAVES OUR FACILITIES.
---

Order Changes

If you need to make a change to your order, you must call us before it ships. It may delay the shipping of your package. Once we ship your order, it is yours to keep. Special orders, trim cut orders, cannot be changed or cancelled.

---
Our shipping department operates during our working business days, Monday through Friday. Orders submitted Friday after cut off will ship on Monday.

We do NOT ship on Saturdays.
We reserve the right to refuse service
We DO NOT ship to Hotels, Motels,
Convention Centers, State Fairgrounds and such.

NO EXCEPTIONS.

Plan Ahead!

Please read our policies and shipping information