RG 2 Hot Fix Korean Rhinestones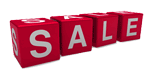 Rhinestones Guy high quality Korean RG 2 cut hot fix rhinestones are the choice for Tees and everyday projects. These are Low Lead Crystal rhinestones made of glass and NOT Acrylic.
Crystal and Crystal AB stones... SS6 to SS 20 Prices for 25 Gross (3,600) stones. SS30, price for 10 Gross (1,440). Limited time and subject to changed.
There are many inexpensive grades of stones on the market. We bring you high quality rhinestones with great glue. These rhinestones are WAY BETTER in QUALITY and SPARKLE than those on embellished shirts from department stores' [Dillards, Macy's, Stein Mart]. You can always glue them. Great for everyday items, cell phone cases at great price.
For excellent sparkle and higher end product, with great colors and excellect price point see our RG Premium Rhinestones line. We consider it the best bling for your money!
We are discontinuing the RG2 Colors. We will be continuing to stock our RG2 Korean Rhinestones in Crystal and Crystal AB.
RG2 are low lead crystal rhinestones that are Machine Cut top and bottom. Very regular in size and shape for transfer work. Excellent rhinestone for average work, most Tees, and general use for fun. Not Swarovski, Czech Machine Cut or RG Premium. Better than Czech Extra Grade rhinestones. The stones have from 8 Facets around table to 11 facets, depending upon size.For Heat Press applications: Hot Fix Glue melts at 305 degrees, apply with 50 pounds pressure, 25 seconds for 6SS and 10SS, about 30 seconds for 16SS, and about 35 Seconds for 20SS ....test fully for timing in your hands BEFORE going about production!



RG2 Rhinestones are sold as folows:
Price Per Package as noted

Excellent Value, Great Savings.

Size
Crystal
Crystal AB
Colors -

CLOSE OUT

see table below for availability
SS6 - 25 Gross (3,600 stones by weight)
$4.99
$7.49
$4.99
SS10 - 25 Gross (3,600 stones by weight)
$4.99
$7.59
$4.99
SS16 - 25 Gross (3,600 stones by weight)
$13.99
$19.99
$9.99
SS20 - 25 Gross (3,600 stones by weight)
$25.99
$37.99
$19.99
SS30 - 10 Gross (1,440 stones by weight)
$25.99
$34.49
$19.99
---
Colors on Clearance, see availability below:
Price Per Package as noted

Excellent Value, Great Savings. N/A = Not available - updated weekly

| Colors | A to Z | SS6-25 Gross(3,600) | SS10-25 Gross(3,600) | SS16-25 Gross(3,600) | SS20-25 Gross(3,600) |
| --- | --- | --- | --- | --- | --- |
| Amethyst | | $4.99 | N/A | N/A | N/A |
| Aqua | | $4.99 | N/A | N/A | N/A |
| Black Diamond | | $4.99 | N/A | N/A | N/A |
| Capri Blue | | $4.99 | N/A | N/A | N/A |
| Citrine | | $4.99 | N/A | $9.99 | N/A |
| Cobalt | | $4.99 | N/A | N/A | N/A |
| Cosmo Jet | | $4.99 | N/A | N/A | N/A |
| Dark Emerald | | $4.99 | N/A | N/A | N/A |
| Emerald | | $4.99 | $4.99 | $9.99 | N/A |
| Gold | | $4.99 | N/A | N/A | N/A |
| Green | | $4.99 | N/A | N/A | N/A |
| Gunmetal | | $4.99 | N/A | N/A | N/A |
| Hematite | | $4.99 | $4.99 | N/A | N/A |
| Jet | | $4.99 | N/A | N/A | N/A |
| Jonquil | | $4.99 | N/A | N/A | N/A |
| Light Amethyst | | $4.99 | $4.99 | $9.99 | N/A |
| Light Aqua | | $4.99 | N/A | N/A | N/A |
| Light Rose | | $4.99 | N/A | N/A | N/A |
| Light Sapphire | | $4.99 | $4.99 | N/A | N/A |
| Light Siam | | $4.99 | N/A | N/A | N/A |
| Light Siam AB | | $4.99 | N/A | N/A | N/A |
| Light Topaz | | $4.99 | N/A | $9.99 | N/A |
| Montana | | $4.99 | $4.99 | $9.99 | N/A |
| Olivine | | $4.99 | $4.99 | $9.99 | N/A |
| Peach | | $4.99 | N/A | N/A | N/A |
| Peridot | | N/A | N/A | $9.99 | $19.99 |
| Rose | | $4.99 | N/A | N/A | N/A |
| Sapphire | | $4.99 | N/A | $9.99 | N/A |
| Siam | | $4.99 | N/A | N/A | N/A |
| Smoked Topaz | | $4.99 | N/A | $9.99 | N/A |
| Sun | | $4.99 | N/A | N/A | N/A |
| Topaz | | $4.99 | N/A | $9.99 | N/A |
| Topaz AB | | N/A | $4.99 | N/A | N/A |