Swarovski Art. 2602 Emeard Cut ~ Flat Back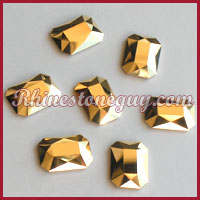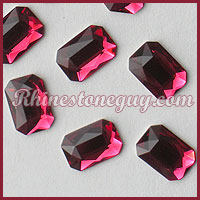 Swarovski 2602 Flat Back Emerald Cut features a unique crystal rhinestone shape. Featuring a rectangular shape with 4 cut corners, creating an eight sided shape with multitude of facets. The elongated sides of this Swarovski Jewel Cut stone makes it rectangular shape and features a Flat Back for gluing. It foiled back for extra reflection and brilliance.
This new gemstone-inspired crystal has beautiful flat top and large surrounding facets. It is silver foiled for extra reflection. Rhinestone shapes are great for added design, style and sparkle. The small emerald cut shapes are excellent for nail art work.
Larger Size Emerald Cut Jewels are available in Sew On format, Swarovski Art. 3252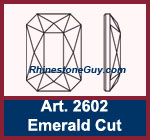 Brand: Swarovski, Austria
Name: Emerald Cut - Flat Back
Article #: 2602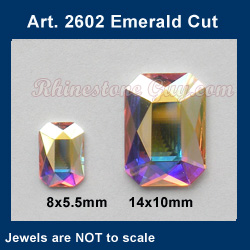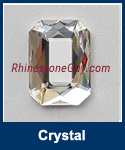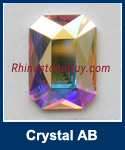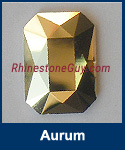 Effects:

Standard Colors:



Art 2602 Flat Back Jewel Cut Emerald Cut are sold as follows:

1 Dozen = 12 pieces;


Bulk Prices (discounted): as noted

Size
Quantity
Crystal
Crystal AB
Effects
Aurum
Standard Colors
8x5.5mm
1 Dozen (12)
$4.99
$5.89
$5.89
N/A
$5.39
14x10mm
1 Dozen (12)
$14.59
$17.49
$17.49
$17.49
$15.99

Factory Package ~ Discounted Prices

8x5.5mm
12 Dozen (144)
$48.89
$58.59
$58.59
N/A
$53.79
14x10mm
6 Dozen (72)
$71.99
$86.49
$86.49
$86.49
$79.39
---