Swarovski Art. 2205 Flame Flat Back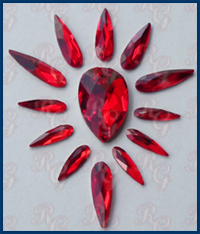 Swarovski Raindrops (art. 2304) feature a beautiful drop, slim rhinestone shape. The shape is excellent for us in nails' decoration as it is skinny. Some call them pears.
The raindrop multi faceted, creating sparkle and shine. It has foil on the back of the stone for extra reflection. Incorporating rhinestone shapes adds great style and sparkle for any designs.
We bring them to you in great colors, Crystal, Crystal AB, and selected colors. The raindrops are available in 3 graduating sizes and we sell in varying quantities from 1 dozen (12) to factory packages (wholesale, discounted)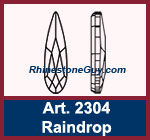 Brand: Swarovski, Austria
Name: Raindrop Flat Back
Article #: 2304
Available Sizes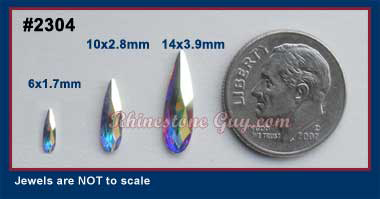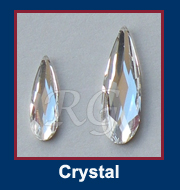 Effects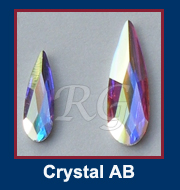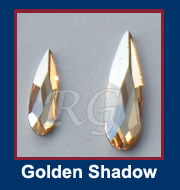 Std Colors - all Sizes

Other Colors - Sizes as Noted

Swarovski Art 2304 Flat Back Raindrops are sold as follows:

1 Dozen = 12 pieces;


Bulk Prices (discounted): as noted

Size
Quantity
Crystal
Crystal AB / Effects
Standard Colors
Rose Gold/ Aurum
Jet
6x1.7mm
1 Dozen (12)
$4.29
$4.89
$4.59
$4.89 Aurum
N/A
6x1.7mm
1/2 Gross (72)
$21.29
$24.19
$22.89
$24.19 Aurum
N/A
6x1.7mm
1 Gross (144)
$39.69
$44.79
$42.09
$44.79 Aurum
N/A
10x2.8mm
1 Dozen (12)
$5.29
$6.19
$5.69
$6.19
$5.69
14x3.9mm
1 Dozen (12)
$10.39
$11.79
$10.99
$11.79 Rose Gold
$10.99

Factory Package ~ Discounted Prices

6x1.7mm
2.5 Gross (360)
$81.69
$92.29
$86.99
$92.99 Aurum
N/A
10x2.8mm
180 pieces
$65.89
$74.39
$70.19
$74.39
$70.19
14x3.9mm
8 Dozen (96)
$68.59
$77.29
$72.89
$77.29 Rose Gold
$72.89
---