Swarovski Pear - Art. 2300 - Flat Back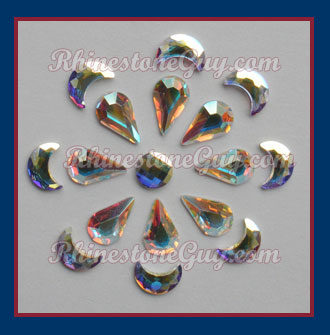 Swarovski 2300 Pear has a rounded top and tapers at the bottom. Some call this shape a tear drops. The top of this pear is flat. It is silver foiled for extra reflection. Rhinestone shapes are great for added design, style and sparkle.
Pears are sold by the Gross (144 Pieces) , 1/2 Gross (72 pieces) and even by the Dozen (12 pieces). We also sell them in factory sealed packages (Bulk) at a discount
These pear shapes are also available in Czech Preciosa for a less expensive option, with the same amount of sparkle.
Swarovski 2303 pears feature jewel cut style facets, larger sizes pears and additional colors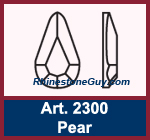 Brand: Swarovski, Austria
Name: Pear Flat Back
Article #: 2300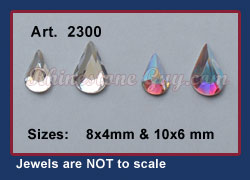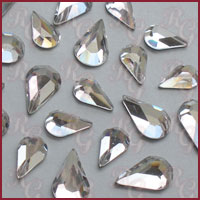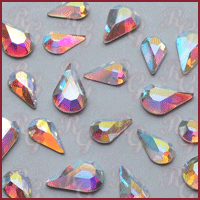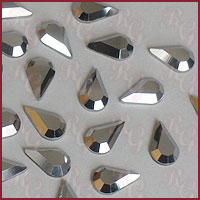 Standard Colors- sizes as noted:
Amethyst, Light Rose, Jet, Light Colorado Topaz


Swarovski Art. 2300 Flat Back Pear Crystals are sold as follows:

1 Dozen = 12 pieces; 1/2 Gross = 72 pieces; Gross = 144 pieces;


Bulk Prices (discounted):

As noted
Size
Quantity
Crystal
Crystal AB
Light Chrome
Standard Colors
8x4mm
1 Dozen (12)
$4.49
$5.49
$5.49
$4.89
8x4mm
1/2 Gross (72)
$22.09
$27.39
$27.39
$24.69
8x4mm
1 Gross (144)
$40.89
$50.49
$50.49
$45.69
10x6mm
1 Dozen (12)
$8.39
N/A
N/A
$9.29
10x6mm
1/2 Gross (72)
$41.49
N/A
N/A
$46.39
10x6mm
1 Gross (144)
$76.99
N/A
N/A
$86.19

Bulk Discounted Prices

8x4mm
2.5 Gross (360)
$84.49
$104.29
N/A
$94.29
10x6mm
2.5 Gross (360)
$158.89
N/A
N/A
$177.89
---