Swarovski Navette - Art. 2200 - Flat Back
Swarovski 2200 Flat Back Navette has a long oval shape that tapers at both ends. Some call this shape a marquee. The top of this navette is flat. It is silver foiled for extra reflection, except for the jet black color, that is unfoiled. Rhinestone shapes are great for added design, style and sparkle.
Navettes are sold by the Gross (144 Pieces) , 1/2 Gross (72 pieces) or by the Dozen (12 pieces). We also sell them in factory sealed packages (Bulk) at a discount.
Larger Navettes and additional colors are available in Jewelry Cut, Art 2201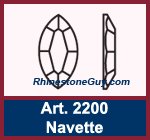 Brand: Swarovski, Austria
Name: Navette Flat Back
Article #: 2200












Swarovski Art. 2200 Flat Back Navette Crystals are sold as follows:

1 Dozen = 12 pieces; 1/2 Gross = 72 pieces; Gross = 144 pieces;


Bulk Prices (discounted):

5 Gross = 720 pieces

| Size | Quantity | Crystal | Crystal AB | Aurum/ Rose Gold | Standard Colors |
| --- | --- | --- | --- | --- | --- |
| 4x2mm | 1/2 Gross (72) | $10.59 | $12.89 | $12.89 | N/A |
| 4x2mm | 1 Gross (144) | $19.19 | $24.79 | $24.79 | N/A |
| 8x4mm | 1 Dozen (12) | $4.09 | $4.99 | N/A | $4.49 |
| 8x4mm | 1/2 Gross (72) | $20.49 | $24.79 | N/A | $22.59 |
| 8x4mm | 1 Gross (144) | $37.29 | $45.99 | N/A | $41.59 |
| Bulk Discounted Prices | | | | | |
| 4x2mm | 5 Gross (720) | $83.19 | $97.69 | $97.69 | N/A |
| 8x4mm | 2.5 Gross (360) | $76.89 | $94.99 | N/A | $85.89 |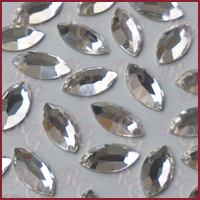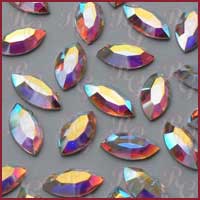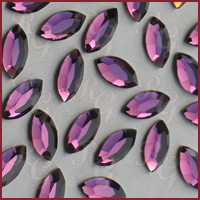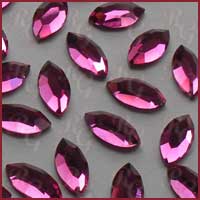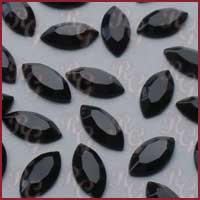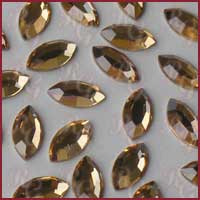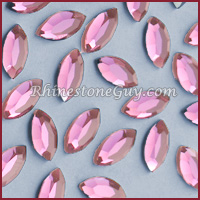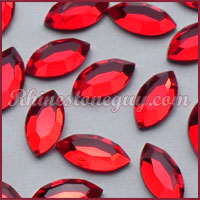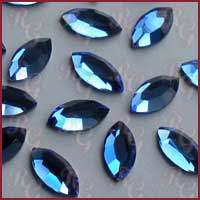 ---