Round Rim Sets for Mounting Rhinestones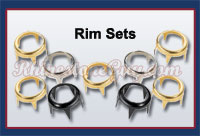 Rim sets mount over Swarovski, Czech Preciosa, RG and other rhinestones. Rim set mount from the top of the fabric, and create a metal ring around edge of stone.
They are available in Silver (nickel), Gold (polished brass), and some in anodised (not plated) Black finish.
They can be mounted by hand or with Foot/Hand press... No exposed prongs on finished side of fabric, but we suggest you use lining for a finished look or to prevent inside snagging (in case of a jacket, or on skin). Due to material shortagles, high quanity purchase requirements the availabilty of certain rim sizes we carry flactuate.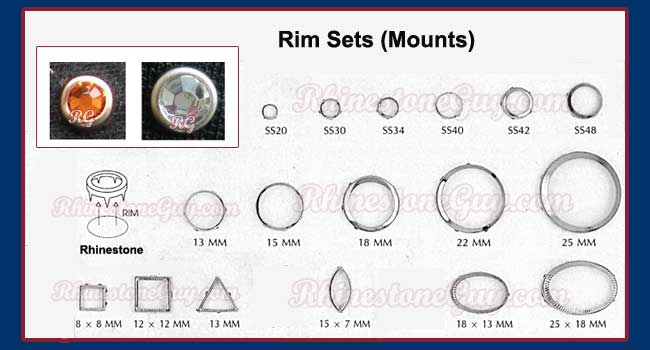 Check Availability and Prices @ our E Commerce Site using the link below

---
2 Leg Extra Long Leg Rims