Rhinestone Guy's Rhinestone Projects & Ideas
Below are items that we bling for ourselves....
As you will see just about anything can be rhinestoned (is this a verb?)...
---
Rhinestone Decorated Lap Top or ART?
Yes, I have gone Crazy... The Laptop is totally covered with 6ss rhinestones.
This laptop is in our show room.. I wonder why anyone who visits us want to touch it?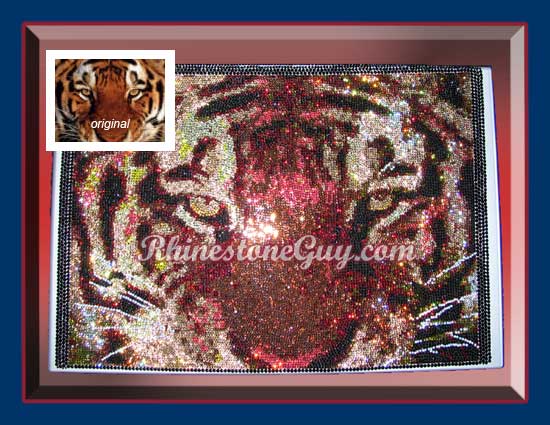 ---
Rhinestone Decorated Motorcycle
20 SS Fire Opal by Swarovski was used to create a one-of-a-kind show winning Goldwing 1800 Flame Pattern on this motorcycle. GemTac glue was used to apply the stones, and none have come off, even after repeated washings and cleanings. This bike attracts unbelievable attention on the highway!! Helmet is flamed with Fire Opal to complete the look. It took 140 gross of rhinestones to produce this job, well worth it.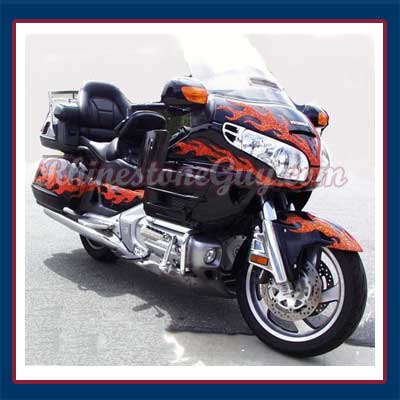 The same can be done to cars...be the first on your block to make an outrageous statement! SEE BELOW
---
Decorate you Jeans for a spectacular look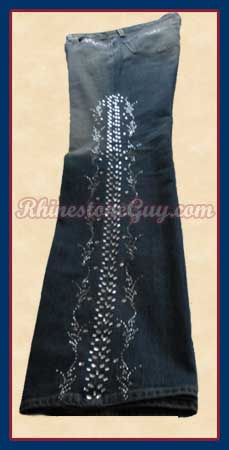 Use flat back rhinestones and glue...go to town to lay down stones in a pattern. Or, Create a transfer with heat set rhinestones to make patterns. Add our single row point-back rhinestone belt and strut your stuff.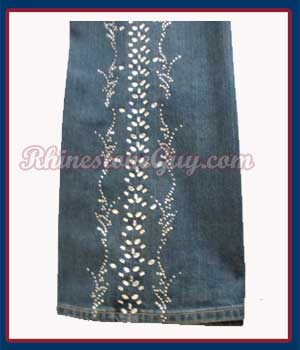 ---
Car Decorations
We love decorating our cars... Grills, license plates, emblems and decals. Here are some sample we have done through the years, all you need is a decal, rhinestones, glue, applicator sticks and patience: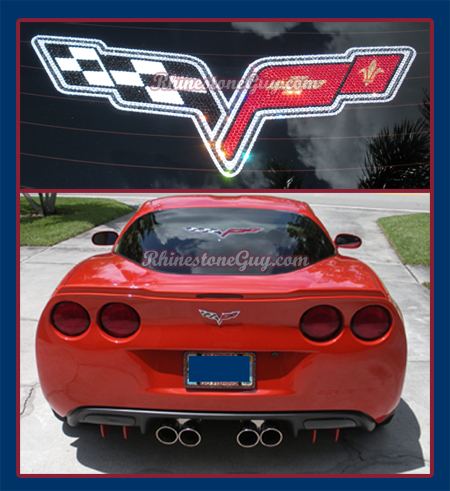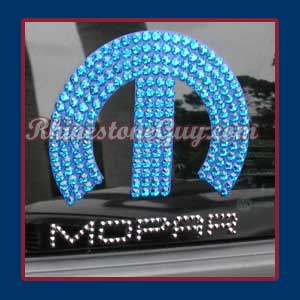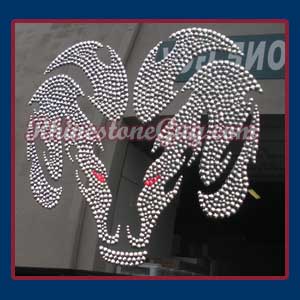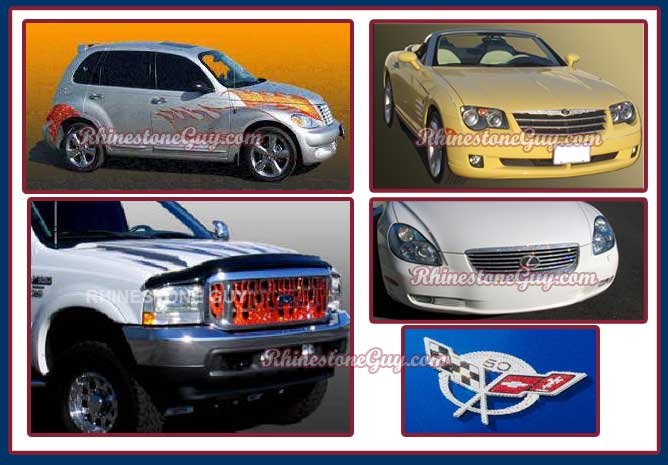 ---
Rhinestone Decorated Coach Bag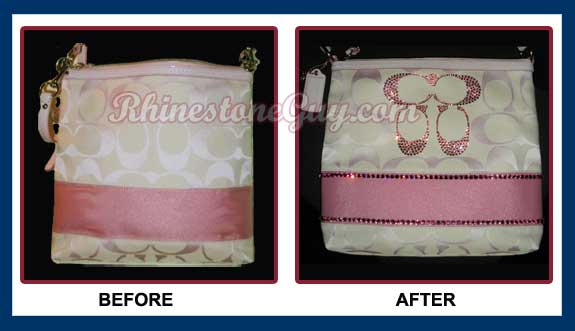 ---
Our Customers also share.... Thank you... Wayne!