RG Pear Sew On
Rhinestone Guy's Sew On Pears are flat back glass jewels with 2 holes drilled on each side for sewing. The pears feature foil on the back of the stone for extra reflection. Sewing jewels are great for added style and sparkle. They are uniquely shaped looking like tear drops.
These stones are part of our private line of sew on jewels, providing excellent quality and shine at a great price. They complement many rhinestone colors. See table under the color photos.
They are available in three sizes 12x7mm, 18x10.5mm, and 28x17 Crystal, Crystal AB and selected colors, as shown below. They are sold by the dozen. (12 pieces), large size by the piece or in Bulk, Discounted.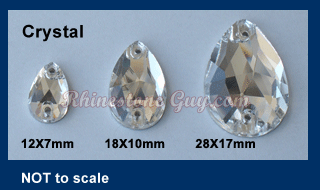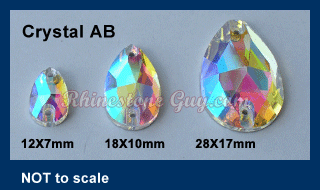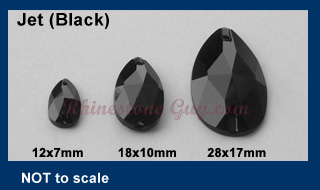 Effects Sew On Colors - Available Sizes as shown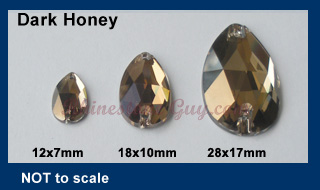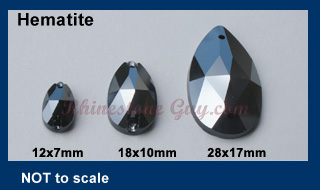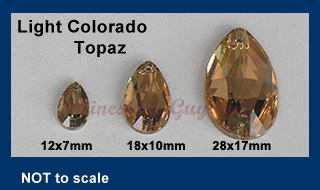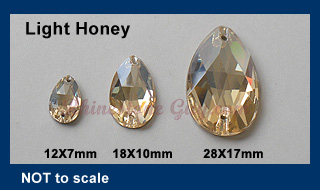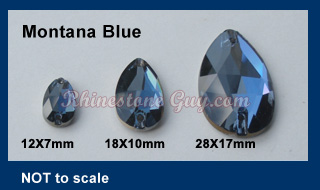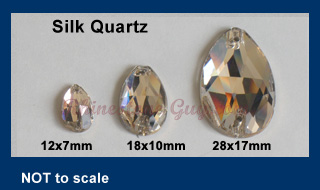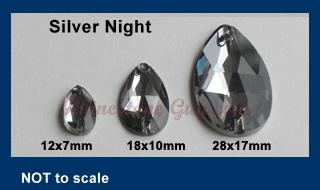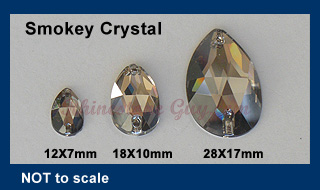 Colors below on SALE. 50% OFF, price reflects the adjustment / discount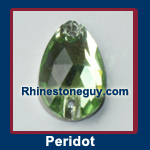 RG Pears are sold by the Dozen or in Bulk as noted
1 Dozen = 12 pieces, Price Per Dozen
6 Dozen = 72 pieces
2 Dozen = 24 pieces
Size

12x7mm

18x10

mm

28x17mm

28x17mm-Each

Bulk

12x7mm-6 Dz

18x10.5mm-6 Dz

28x17mm-2 Dz
Crystal/Jet
$4.59
$7.49
$13.69
$1.69
Crystal/Jet
$23.49
$38.29
$23.29
Crystal AB
$5.89
$8.99
$16.49
$2.19
Crystal AB
$29.99
$45.89
$28.19
Effects
$5.89
$8.99
$16.49
$2.19
Effects
$29.99
$45.89
$28.19
Colors*

-Sale

N/A

SALE

$5.99

SALE

$9.99
For other Sew On Shapes, Click on

Specific Shape

For Sizes and Prices.