Rhinestone Guy Crystals
Rhinestone Guy Crystals is our private line of crystals, jewels, nailheads, specially selected to provide the Best Bling for the Money.
The line includes
Rhinestones in three grades RG Studio Crystals, RG Premium Rhinestones and RG2 Rhinestones
Hot Fix Nailheads flat styled and convex styles.
RG Studio Sew On and RG Premium Sew On Jewels in a variety of shapes, colors and sizes.
Hot fix Pearls in five different colors and;
Hot fix Turquoise cabochons.
All are carefully selected by us to provide you with affordable quality products for all your project needs. From small quantities to large, wholesale, deep discounted quantities. We got you covered.
---
RG Premium Flat Back Shapes
The latest addition to the Rhinestone Guy premium products. Larger, Flat Back and Foiled back shapes, in Crystal, Crystal AB and Jet, in larger sizes. No holes, Glue on. Unbelivable flash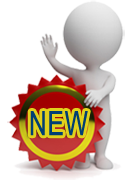 RG Studio Rhinestons and Sew On Jewels
Made In Austria. Exceptional flash and brilliance from Austria, home of the crystal
with exceptional and affordable prices from Rhinestone Guy

---
RG Premium
Best Value!


---