Turquoise
Turquoise "faux" stones (cabochons) are half domed, smooth and have a flat back. These are used instead of real gems and are very popular in western style clothes.
Our Turquoise cabochons have faux veins through them giving them stone look and no two are alike.
We have two type of Turquoise, RG Turquoise and Glass Matrix Cabochons. The Glass Matrix Turquoise Cabochons are taller/deeper and more fragile (they are glass). They are also a bit softer more like a turquoise as it is found in nature (not dyed). The Hot Fix Turquoise have a deeper color and veins but are not as tall.

RG Turquoise Cabochon can be either glued or hot fixed.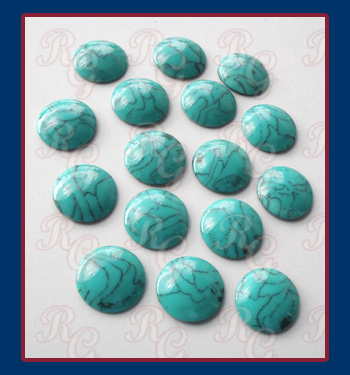 Glass Matrix Cabochons can be either Glued or Mounted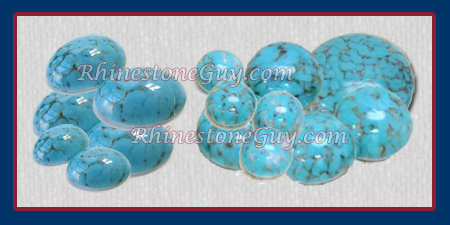 Glass Turquoise Matrix Cabochon in Setting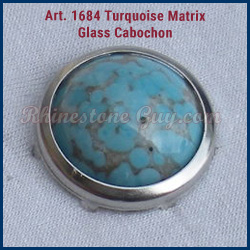 Hot Fix Turquoise with RG Convex Cross Stitch