Preciosa® GENUINE CZECH CRYSTAL™ is the brand name for precision-cut crystals. Manufactured in the Czech republic where it all started with bohemian crystal, the inspiration to all rhinestones including Swarovski.
New Colors are now available in Flat Back VIVA 12 Rhinestones.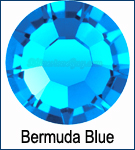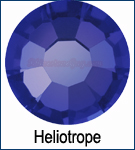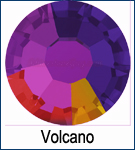 Bermuda Blue, Heliotrope and Volcano available only in 16ss and 20ss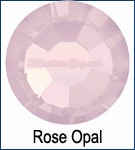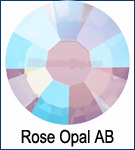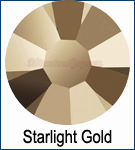 Rose Opal features an elegant mix of pink tones that flashes under an opalescent surface. Available in Flat Back as well as with an AB coating that gives it a bit of peachy tones.
The new metallic Crystal Starlight Gold is a highly reflective bronze shade of gold
Czech Preciosa FLAT BACKS
are now available
in size 6ss
Crystal and Crystal AB only!
Czech Preciosa Rhinestones at Wholesale Prices for everyone!
The term rhinestones at "wholesale" price is overused. Just check out our Bulk Prices (yes, wholesale means buying a factory sealed package, flat back or hot fix). Smaller quantities available.
Just call and order as needed:

No special account to set up

No documents to send - tax id's, resale certificate (except FL), business license, etc...

Immediate Stock Check and Same Day Shipping (order by 2pm)

Free US Priority Mail shipping for orders over $75, every day of the week (US Domestic Mail Only)
Czech Preciosa

: The

VIVA

12 cut rhinestone is a Gorgeous stone!  
Rhinestone Guy Says: Stop wasting money and use Czech Preciosa ...sorry to be so blunt, but that is our job.
Even better, consider our the RG Premium All Purpose rhinestones for the best BLING for your money.
Czech Preciosa Machine-Cut rhinestones are an excellent choice and are regarded as an industry rhinestone quality standard. They are somewhat harder than Swarovski rhinestones. The newer stock VIVA has 12 facets, however certain colors still have original 8 facets, particularly smaller stones. Many of the Czech Preciosa colors are very similar to those of Swarovski. However, colors are NOT identical to Swarovski ...consult your color sample card.
Very High Quality Lead Crystal Rhinestones, 1st Quality by Preciosa (Bohemian Crystal) (20% or more by weight lead)

Excellent facets and cutting - 12 facet for maximum light reflection...lots of flash!  If you are a costumer, ask for the 8 facets if we have it!!!! OUR 8 FACETS LEFTOVERS STOCK IS NOW on CLEARANCE -- The Larger Stones are at an amazingly reduced price! at reduced pricing. Once these 8 Facets stones are gone, they will be gone forever. Flat Back and Hot Fix.

Excellent for any rhinestone application, but especially desirable in costumes where "flash" is important, and our choice for belts and leather wear ...somewhat harder than Swarovski - Phil's Choice for Costuming and any garment meant to be seen at distances farther than 4 feet. The rhinestone colors are excellent, and the AB versions are terrific. 

Do not underestimate the beauty of these rhinestones ...excellent value and excellent choice of stones.

We highly recommend that you purchase Sample Card for actual Colors.

Consider Czech Preciosa Rhinestone Shapes to go with your Round Rhinestones for a different look!
Czech Preciosa FLAT BACK Prices: All Prices per 144 each (1 Gross) EXCEPT 48SS which is sold in package of 72 (1/2 Gross),

Need larger Quantities? Check our Bulk Pricing
One (1) Gross Prices, 144 each

Stone Size
Price Per
Size in mm
Crystal
Crystal AB
Colors
Special Colors AB
Aurum 
6 SS
Gross
2 (2 Gross Min)
$3.39
$4.39
N/A
N/A
N/A
10 SS
Gross
2.8 (2 Gross Min)
$3.39
$4.39
$4.09
$5.29
$6.29
12 SS
Gross
3.1 mm
$3.89
$4.79
$4.39
$5.69
$7.79
16 SS
Gross
3.9 mm
$4.99
$6.29
$5.99
$7.59
$8.99
20 SS
Gross
4.7 mm
$6.39
$8.99
$7.99
$10.99
$12.19
30 SS
Gross
6.4 mm
$14.99
$19.49
$18.69
$22.49
$25.89
34 SS
Gross
7.2 mm
$17.99
$22.99
$20.49
$25.89
$32.49
40 SS
Gross
8.6 mm
$22.99
$28.99
$26.99*
$35.29*
$42.99
48SS
1/2 gross
11 mm
$26.59
$28.79
N/A
N/A
N/A

Half (1/2) Gross Prices, 72 each

Stone Size
Quantity
Size in mm
Crystal
Crystal AB
Colors
Special Colors AB
Aurum 
30 SS
1/2 gross
8.6 mm
$8.59
$11.19
$10.79
$12.99
$14.89
34 SS
1/2 gross
8.6 mm
$10.39
$13.29
$11.79
$14.89
$18.99
40 SS
1/2 gross
8.6 mm
$13.79
$17.79
$16.49*
$22.39*
$24.79
48SS
1/2 gross
11 mm
$26.59
$28.79
N/A
N/A
N/A
Note:  40SS Colors, Limited Colors, SEE THE LIST BELOW
Bulk Pricing: Czech Preciosa MC Flat Back Rhinestones
Stone Size
Gross/ Package
Crystal
Crystal AB
Colors
Special Colors AB
Aurum 
6SS
10 Gross
2mm
$24.29
$30.79
N/A
N/A
N/A
10SS
10 Gross
3mm
$24.29
$30.79
$29.99
$38.99
$50.59
12SS
10 Gross
3.5mm
$26.99
$35.59
$32.99
$43.29
$55.29
16SS
10 Gross
4 mm
$34.99
$45.79
$42.29
$57.99
$67.79
20S
10 Gross
5 mm
$47.99
$64.99
$59.39
$83.29
$94.89
30SS
2 Gross
6.4 mm
$21.79
$28.79
$26.99
$34.29
$39.99
34 SS
2 Gross
7.2 mm
$26.99
$36.49
$33.89
$40.39
$50.99
Aqua
Blue Zircon AB*
Emerald AB*
Hematite*
Jonquil AB*
Montana
Rose AB*
Sun
Amethyst
Capri Blue
Fuchsia
Hyacinth
Lt. Col. Topaz
Olivine
Sapphire
Sun AB*
Aurum
Citrine
Fuchsia AB*
Jet
Lt. Rose
Peridot
Sapphire AB*
Tanzanite
Black Diamond
Citrine AB*
Green Tourmaline
Jet AB*
Lt. Sapphire
Peridot AB*
Siam
Topaz
Blue Zircon
Emerald
Honey*
Jonquil
Lt. Siam
Rose
Smoke Topaz
Topaz AB*
* AB /Effect Pricing