Czech Preciosa Flat Back Rhinestones
Viva 12
Glue On or Mount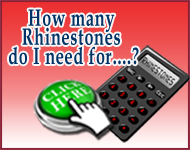 Rhinestone Guy Says: Stop wasting money and use Czech Preciosa ...sorry to be so blunt, but that is our job. Even better, consider our the RG Premium All Purpose rhinestones for the best BLING for your money.
Czech Preciosa Flat Back rhinestones are an excellent choice and are regarded as an industry rhinestone quality standard. They are somewhat harder than Swarovski rhinestones. For centuries, Bohemia, a part of the Czech Republic, has been known for its crystal. It was here where the art of crystal cutting was perfected. The VIVA 12 as its name stated features 12 facets.
Many of the Czech Preciosa colors are very similar to those of Swarovski. However, colors are NOT identical to Swarovski ...consult your color sample card. Very High Quality - 12 facet for maximum light reflection...lots of flash! Excellent for any rhinestone application, but especially desirable in costumes where "flash" is important, and our choice for belts and leather wear.
It is Rhinestone Guy's choice for Costuming and any garment meant to be seen at distances farther than 4 feet. The rhinestone colors are excellent, and the AB versions are terrific. Do not underestimate the beauty of these rhinestones ...excellent value and excellent choice of stones. Czech Preciosa flat back rhinestones are sold as follows:
10ss stones -

minimum 2 Gross

12ss to 20ss - minimum purchase 1 gross
30ss to 48ss - minimum purchase 1/2 gross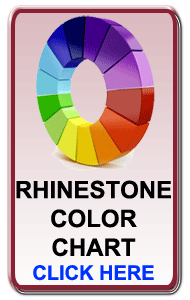 For best pricing you should consider purchasing bulk packages. These are factory sealed packages and are discounted. It means same size & color 10ss to 20ss - 10 Gross package. 30ss & 34ss size rhinestones - 2 Gross Package. If you need for example 12 Gross of 20ss rhinestones, 10 will be at the Package Price and the 2 will be at the regular Gross price.
Prices
See Complete Price List

or, Shop by Size