Czech Preciosa Rhinestone Mesh Banding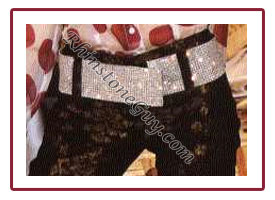 Mesh mount Banding has point back rhinestones set in metal cups and mounted in a nonflexible mesh.
The belt photo shows the extent that it can curve. You can get creative with rhinestone mesh.
This banding is great for cuffs and edge treatments. Great for chokers, hand bands and headbands.
This is the trim used to trim wedding cakes. You can create, napkin holders, decorate candle holder, frames, pillow and more. Just let your imagination go.
Beware of inexpensive chain that has inferior quality rhinestones.
We offer Mesh Banding in Crystal and Crystal AB, from 1 to 24 rows, and selected color mesh banding in 4 rows/meter increments.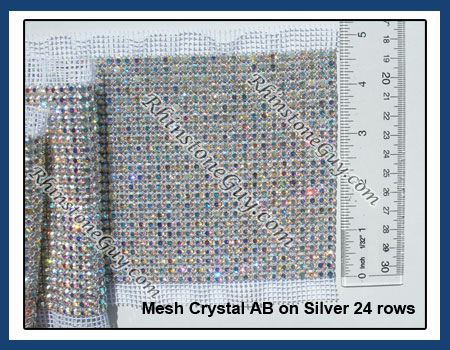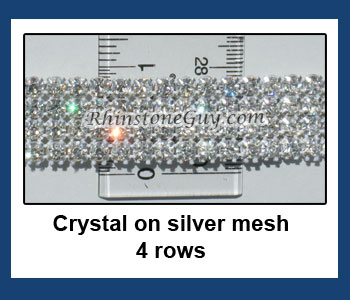 Mesh Crystal AB/Silver: 4 Rows x 1 meter Sale -
$23.99
Mesh Colors sale -

See Color Mesh Banding Tab


Prices
Click on

TABS
Crystal and Crystal AB Mesh Banding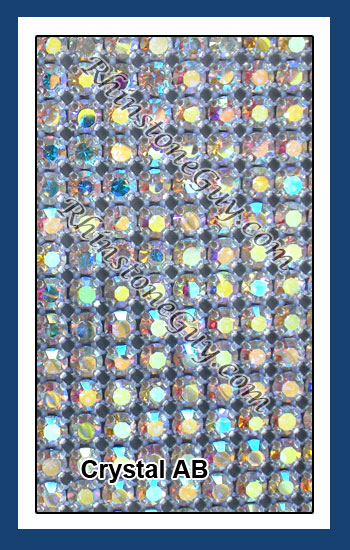 Rhinestone Mesh Banding is sold by the ROW and by the Yard. It comes in a 24 row bolt and we cut it to size. The minimum order is 1 row x 1 yard. The pricing in the table is PER ROW/PER YARD. So, if you need 1 yard with 3 rows, as an example, the price would be the price below x 3 - or 3 Yards TOTAL. If you needed 2 yard of 3 rows, you will be purchasing in effect a total of 6 x the price below.
Mesh Crystal AB 4 Rows x 1 meter Sale = $23.99; Also Colors on Sale now... See Colors Tab
Rhinestone size 19ss-20ss,
Size

Mesh Color

Setting

Price per Row/Yd
10+ Yards*
Price per Row/Yd
Crystal-S
White
Silver
$6.99
Crystal-S
$6.39
Crystal-G
White
Gold
$8.99
Crystal-G
$8.29
Crystal AB-S

White
Silver
$8.59

Crystal AB-S

$7.79
Crystal AB-B

Black
Silver
$8.99

Crystal AB-B

$8.29
* Anything over 10 yards, for example, 5 rows x 2 yards will qualify for 10 Yards discount.
Color Mesh Banding - FALL SPECIAL, Drastic Price Reduction!
4 rows of mesh, sold by the Meter (100cm = 39.3 inches), or by the Spool (10 meters)
You can be cut the mesh banding into individual rows as needed (1 row x 4, 2 x 2 rows etc.). Great for chokers, cuffs, etc.
They are available in the following colors: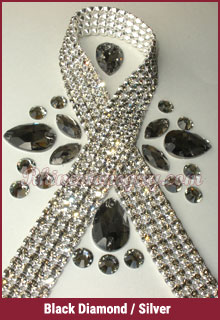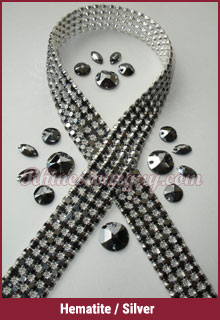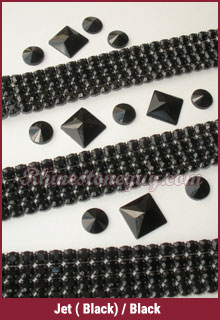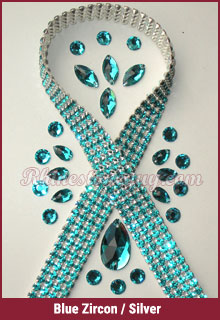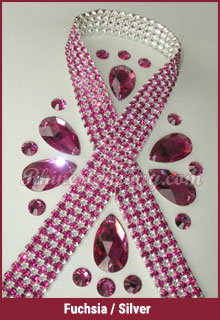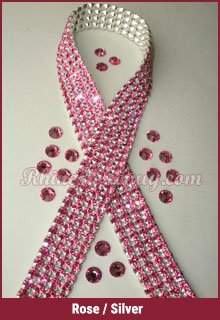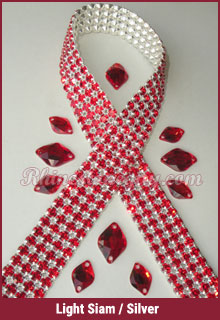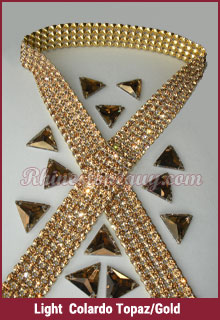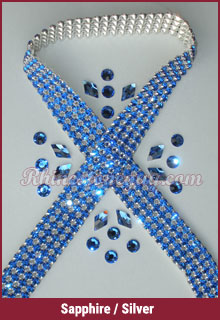 Price is for 4 rows x 1 meter (approx. 39")
by Meter

Hematite

All Other Colors

Cryl AB Silver
4 rows x 1m
$37.39
$31.69
$34.39
SALE!
$23.99
$19.99
$23.99
Additional Rhinestone Trim Available:
---