Swarovski Rhinestones
3-10 ss - Flat Back
Art. 2058
Swarovski small size rhinestones are available in the Xilion Rose style 2058. They are foiled back and can be glued or mounted.
Swarovski small rhinestones that we carry start at 3ss and go up to 10ss. Because of the minor size difference among the stones, we elected to bring colors only in 5ss, 7ss, and 9ss. The even sizes in between we bring in flat back rhinestones Crystal and Crystal AB.
If you need a Swarovski color in either 6ss or 10ss, we have those under Hot Fix Swarovski rhinestones, or you can use a 10ss flat back in Czech Preciosa or 6ss, 8ss and 10ss inRG Studio. Colors may vary between different rhinestone brands.
Small rhinestones are great for detail work such as nail art, decorating wine glasses, creating lettering, cell phone cases and also are used a fillers if you use larger rhinestones and have edge gaps.
They are sold with a minimum of 1 Gross; Discount available on Bulk, factory sealed packages of 10 gross, same size same color.
SS3 and SS4 stones are ONLY available in 10 Gross Packages.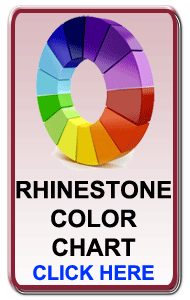 Brand: Swarovski, Austria
Style: 2058
Type: Xilion Rose Enhanced
Diameter: 1.4mm to 2.8mm
Rhinestone Size: 5ss - 10ss
3ss=1.40mm; 4ss=1.6mm; 5ss=1.8mm; 6ss=2mm; 7ss=2.2mm; 8ss=2.3mm; 9ss=2.6mm; 10ss=2.8mm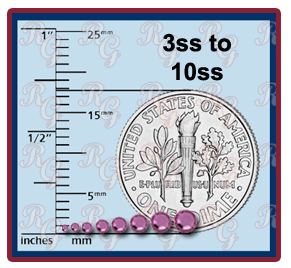 Prices
GROSS

PRICE

-

(144 pieces / gross)

Swarovski 2058 Gross Prices

1 Gross = 144 rhinestones; Measured by weight, Price Per Gross

**3ss, 4ss, 6ss, 8ss and 10ss - ONLY IN CRYSTAL AND CRYSTAL AB, SS3 and SS4 only BULK

Size

ss3 & ss4

Size

5ss,7ss,9ss

Size

6ss,8ss,10ss

Crystal
10 gr only
Crystal
$4.39
Crystal
$4.39

Crystal AB
10 gr only
Crystal AB
$6.19
Crystal AB
$6.19

Color
10 gr only
Color
$5.19
Color
N/A

Effects
N/A
Crystal Effects
$6.19
Crystal Effects
N/A

Color AB
N/A
Color AB
$6.59
Color AB
N/A
WHOLESALE -

BULK PRICE

- Save $

- (

By the package

)

Swarovski 2058 Bulk Prices- best Value - Save

Factory Sealed Package - 10 Gross Package (1,440 rhinestones)

**6ss, 8ss and 10ss - ONLY IN CRYSTAL AND CRYSTAL AB

Size

5,7,9ss -10 GR

Size

3ss -10 GR

4ss -10 GR

6,8,10ss -10 GR

Crystal
$33.09
Crystal
$34.79
$33.39
$33.09

Crystal AB
$46.39
Crystal AB
$49.49
$47.29
$46.39

Color
$39.39
Color
N/A
N/A
N/A

Crystal Effects
$46.39
Crystal Effects
N/A
N/A
N/A

Color AB
$49.29
Color AB
N/A
N/A
N/A
---
Additional Sizes



Or, See Consolidated Price List