RG Discontinued Sew On Stones -
Sale!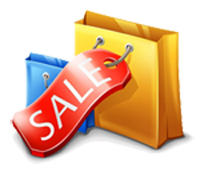 Here you will find sew on stones we are clearing from the RG private lines: RG Studio and RG Premium. These stones feature holes for sewing onto garments.
These sew on crystals are at a reduced price and quantities/sizes are limited. We suggest you purchase what you need for your project as they may not be available later.
Scroll Down ~

Treasures and Bargains Ahead!
RG Studio, Made in Austria, Navette Sew On Stones

| Color | Quantity | 12x6mm | 18x9mm |
| --- | --- | --- | --- |
| Crystal | Dozen (12) | $3.89 | N/A |
| Crystal AB | Dozen (12) | $4.59 | N/A |
| Jet | Dozen (12) | $3.89 | $7.49 |
| Golden Shadow | Dozen (12) | $4.59 | $8.99 |
| Hematite | Dozen (12) | $4.49 | $8.69 |
RG Studio, Made in Austria, Pear Sew On Stones




| Color | Quantity | 12x7mm | 18x10.5mm |
| --- | --- | --- | --- |
| Crystal | Dozen (12) | $4.29 | $9.19 |
| Crystal AB | Dozen (12) | $5.09 | $10.99 |
| Jet | Dozen (12) | $4.29 | $9.19 |
| Golden Shadow | Dozen (12) | $5.09 | $10.99 |
| Hematite | Dozen (12) | $4.89 | $9.19 |
| Emerald, Rose | Dozen (12) | N/A | $12.19 |
| Light Siam | Dozen (12) | $4.69 | N/A |
RG Studio, Made in Austria, Rivoli Sew On Stones




| Color | Quantity | 10mm | 12mm | 14mm |
| --- | --- | --- | --- | --- |
| Crystal | Dozen (12) | $3.19 | $4.39 | $6.29 |
| Crystal AB | Dozen (12) | $4.09 | N/A | N/A |
| Jet | Dozen (12) | N/A | $4.39 | $6.29 |
| Golden Shadow | Dozen (12) | N/A | $5.59 | $8.29 |
| Hematite | Dozen (12) | $3.79 | $5.29 | $7.79 |
Silk Quartz, Discontinued Color, Flat Back and Sew On stones



Shape
Size
Per Dozen
Size
Per Dozen
Size
Per Dozen
Chessboard Square - Flat Back
8mm
$1.99
-
Cross Cut Square - Flat Back
14mm
$3.49
-
Baguette - Sew On
18x6mm
$2.99
26x9mm
$4.99
-
Navette - Sew On
12x6mm
$2.49
18x9mm
$3.89
-
Oval - Sew On
-
16x11mm
$2.99
24x17mm
$6.99
Pear Sew On
12x7mm
$2.99
18x10mm
$4.59
28z17mm
$7.99
Rectangle Sew On
18x13mm
$4.99
-
Rivoli Sew On
10mm / 12mm
$1.79 / $1.99
14mm
$2.29
18mm
$2.99
Square- Sew On
12mm
$2.99
14mm
$3.29
-
RG Premium Sew On Rivoli Octagon & Crystal Trapeze

Color
Quantity
12mm
22mm
Crystal
Dozen (12)
N/A
$5.99
Jet
Dozen (12)
$1.59
$5.99
Trapeze 51mm (2") -

$1.29 Each

- Navette - 18x9mm -

$5.99/

Dozen

Pear - 25x17mm

$9.99/

Dozen
Additional Sew On Jewels on SALE, see links below

---

---