Rhinestone Guy Crystals for Nail Art
Crystal Luxury Rhinestone Shapes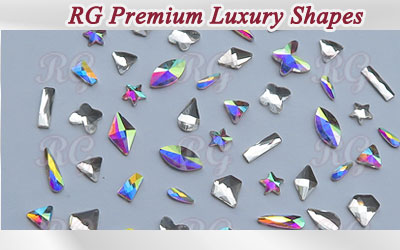 Rhinestone Guy's luxury shapes for nails are a great alternative to Swarovski or Czech shapes at an excellent price point yet high brilliance and shine. Fun shapes, featuring a variety of facets, in Crystal & Crystal AB, in a few sizes for every job. Sold by the dozen or in bulk (discounted) these beautiful shapes can help you create master piece nails.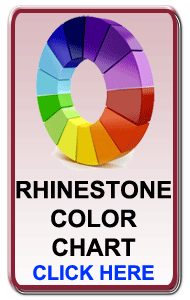 RG Studio Rhinestones for Nails
To complete your nail designs we got you covered with a great selection of crystal RG Studio rhinestones. Sizes SS6, SS8 and SS10 are excellent sizes for nails. Made in Austria, these stones feature a 12 facets precision cut, 9 larger facets and 3 micro facets for an extreme flash. The crystals are available in Crystal, Crystal AB and an assortment of colors. Excellent brilliance and shine at a great price point. Sold by the gross or in bulk discounted.
---