Swarovski CrystalPixie Petite for Nails and Nail Art

CrystalPixie™ Petite was the first in the Swarovski line up of Crystalpixie products. It features hundreds of cut crystals and round stones in the smallest sizes for maximum sparkle and limitless creative expression. They are made with hundreds of tiny crystals in size pp3 approximately 1.5mm. Crystalpixie create a mesmerizing effect like fingers dipped in stardust. The are available in multitude of colors and effects.

For actual colors and texture see actual Product photos below
The CrystalPixie Petite is the most popular featuring a great assortment of colors for every nail polish colr and every occasion. We bring you the CrystalPixie Petite in: 3 Grams Bottle (selected colors), 5 Gram Bottles (only new colors) or 10 Gram Bottles (selected colors). The 10 gram bottle will do 50 nails, and the 5 gram bottle will do 25 nails.
---
CrystalPixie is sold by the Bottle, or 2 Bottles
- Mix and Match Colors for a discount
The 10 and 3 gram bottles are in previous packaging as shown to the right.
* sale
The 3 Gram Bottles: Rock Shock, Classy Sassy and Deluxe Rush.
**
5 Gram Bottles are currently available in CUTE MOOD and colors as shown. All other colors are available by special order.
*** sale
10 Gram Bottles are currently : Deluxe Rush, Rock Shock, Sassy Classy, Starry Night
Petite

3 G

Bottle

*

5 G

Bottle

**

10G Bottle

***
1 Bottle
$9.99 SALE
$22.49
$22.79 SALE
2 Bottles
$17.99 sale
$38.49
N/A
---
CrystalPixie Colors:
Crystal Pixie Petite - 5 Gram Bottle
(pixie close up and not to scale)

- In Stock: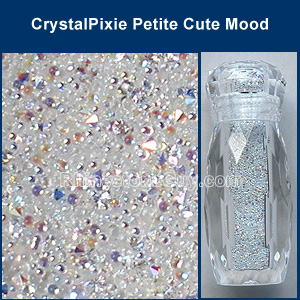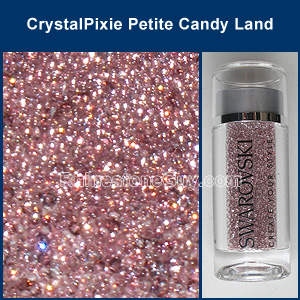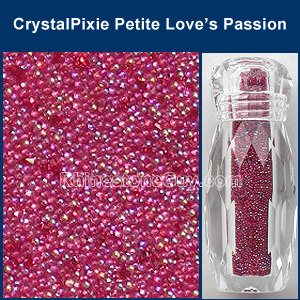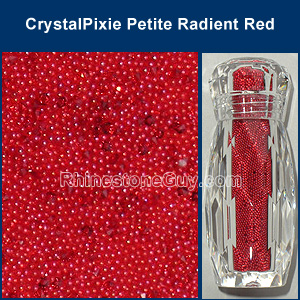 ---
Crystal Pixie Petite 10 Gram
***

and 3 Gram Bottles

*

(pixie close up and not to scale)

-

SALE!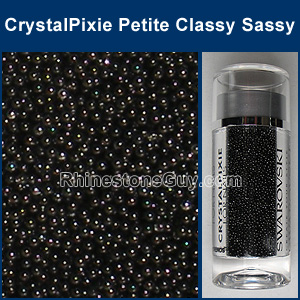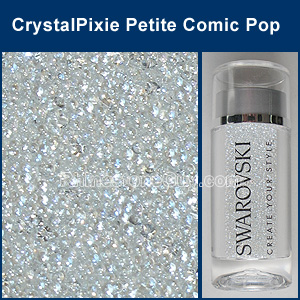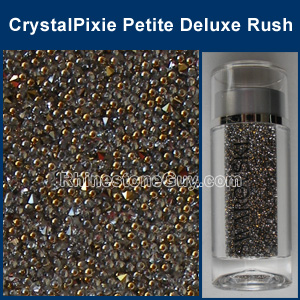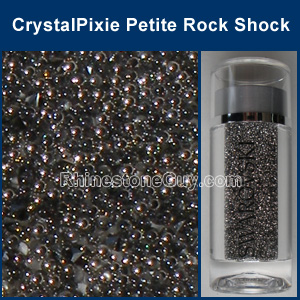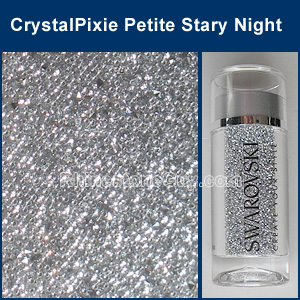 ---
Available Colors by Special Order:

Explore CrystalPixie Bubble or Crystal Pixie Edge
---
Find your Swarovski crystals at Rhinestone Guy
Stand out from the crowd. Swarovski inspires the world of fashion, art and design with its leading innovations, design and trends' expertise. Swarovski rhinestones and crystal components are made of ""advanced crystal" and are lead free*, compliant with international standards.
*Crystal Glass and all other materials containing 0.009% lead or less