Swarovski Art 86601 Pavé Cabochons
Swarovski pavé cabochons, are chic and modern. They are pave, crystal encrusted, a half, flat back balls made of Ceralun, a ceramic composite, with crystals, rhinestones, all the way around. There are spaces between the stones. These sparkly cabochons will add a twist to any contemporary design. They are light weight and three dimensional. The are just fantastic mixed with Swarovski shimmer stones.
The Pave cabochons are available in four graduating sizes from 6mm (ss30) to 12mm (a tiny bit larger than SS48).
The pave shape can be glued with proper gluing application to different surfaces and are ideals for textile and jewelry designs. You can use them to create a center piece element, button covers, eyewear, accessories or create beautiful necklines, faux buttons.
These cabochons are suitable only for cold hand washing.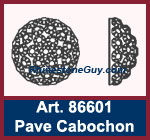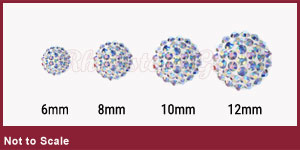 Brand: Swarovski, Austria
Name: Pave Cabochon
Article #: 86601
---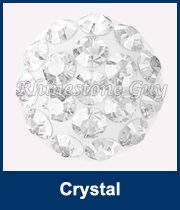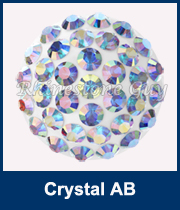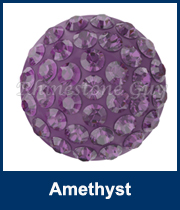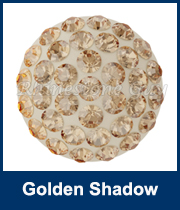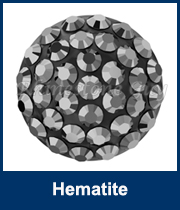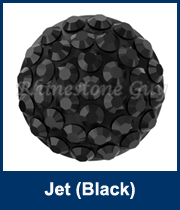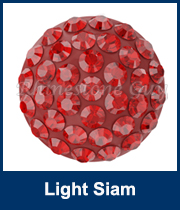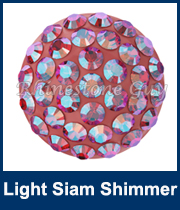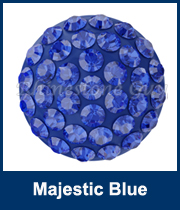 ---
Swarovski Pave Cabochon Art 86601

Quantities as Noted


| Size | Quantity | Dozen | Bulk Package | Discounted |
| --- | --- | --- | --- | --- |
| 6mm | 6 Pieces | $14.09 | 1 Dozen (12 Pieces) | $23.29 |
| 8mm | 6 Pieces | $18.59 | 1 Dozen (12 Pieces) | $30.69 |
| 10mm | 6 Pieces | $22.39 | 1 Dozen (12 Pieces) | $36.79 |
| 12mm | 6 Pieces | $25.79 | 1 Dozen (12 Pieces) | $42.49 |
---