Swarovski Pearl Cabochons ~ Art. 5817
Swarovski Art 5817 Pearls Cabochons are a unique imitation to natural pearls. Made in an innovative process they feature a unique crystal core covered with beautifully silky smooth pearl coating. The pearls are exquisite coated to perfection with a sheen surface.
The pearls feature a flat bottom, cabochon pearl, and can be glued. They are available in 3 sizes 6mm (30ss or approx. 1/4 inch), 8mm and 10mm.
We stock a variety of colors as shown, additional colors are available by special order. The 5817 pearls are sold in 25 piece increments or in Bulk, 250 pieces, discounted.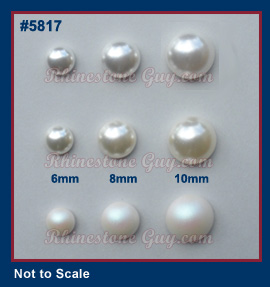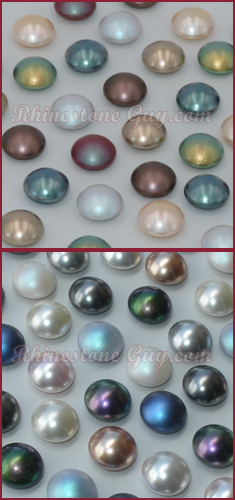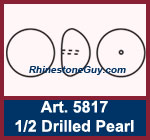 Brand: Swarovski, Austria
Name: Pearl Cabochon
Article #: 5817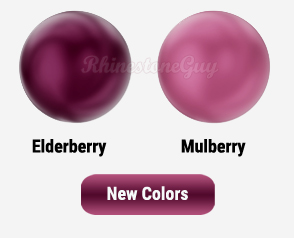 Standard colors:
Crystal Bronze, Crystal Cream, Crystal Dark Grey, Crystal Light Grey,Crystal Peach
Crystal Rosaline,Crystal Crystal Rose Gold, Crystal Velvet Brown, & Crystal White





Effect Colors:
Crystal Iridescent Dark Blue,Crystal Iridescent Green, Crystal Iridescent Grey,
Crystal Iridescent Light Blue, Crystal Iridescent Purple,
Crystal Iridescent Red, Crystal Scarabaeus Green
Crystal Iridescent Tahitian Look and Crystal Pearlescent White




Swarovski Art. 5817 Pearl Cabochons are sold as follows:

25 pieces; 50 pieces and


Bulk Prices (discounted):

Factory sealed Package ~ Quantities as noted
Size
Quantity
Standard Colors
Effect Colors
6mm
25 Pieces
$9.69
$11.09
6mm
50 Pieces
$17.99
$20.39
8mm
25 Pieces
$14.39
$16.29
8mm
50 Pieces
$26.49
$30.29
10mm
25 Pieces
$15.59
$17.89
10mm
50 Pieces
$28.99
$33.19

Factory Package ~ Discounted Prices

6mm
250 Pieces
$73.79
$84.29
8mm
250 Pieces
$109.39
$124.89
10mm
250 Pieces
$119.29
$136.39
---