Navette & Oval Nailheads

Prices reflect discount.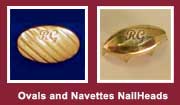 We have gold faceted Navettes pronged nailheads in size 80. The navette is faceted in a rauten style, multi facets.
We have gold ribbed oval pronged nailheads in size 60.
Need something specific? we may be able to special order for you and minimum purchase quantities will apply.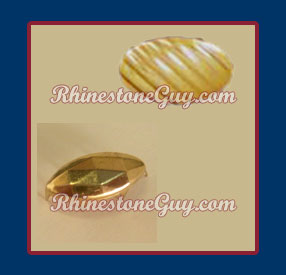 Our nailheads are sold by the gross.
1 Gross = 144 pieces, Measured by weight.
Price per Gross.