Diamond Shaped

Prices reflect discount.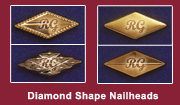 Diamond shaped nailheads are very popular particularly for creating Elvis suits. We have these in a few styles and colors. We have a smooth flat one, Beaded diamond (parameter of the diamond have little beads), raised diamonds (come to a point) and a grid diamond.
We have three selected sizes 30, 60 and 120. The elvis suits take the larger size ones.
They are available in Gold. The flat diamond #120 is also available in silver.
Need something specific? we may be able to special order for you and minimum purchase quantities will apply.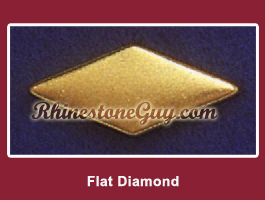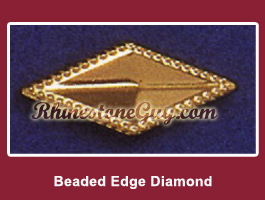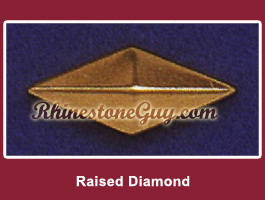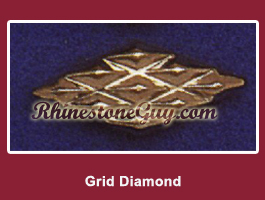 Diamond Shape nailheads are sold by the gross.
1 Gross = 144 pieces, Measured by weight.
Price per Gross.