Diamond Cut 1007

Prices reflect discount.

Diamond Cut are metal pronged round nailhead with a shiny, faceted and pointy top.
They are available in a variety of sizes from 12 to 70. They are available in Silver or Gold. Not all sizes are available in both finishes in our stock.
Need something specific? we may be able to special order for you and minimum purchase quantities will apply.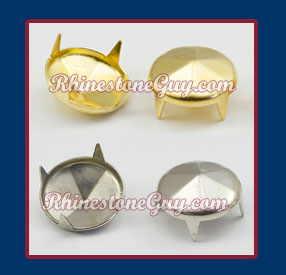 Diamond Cut nailheads are sold by the gross.
1 Gross = 144 pieces, Measured by weight.
Price per Gross.