Czech Preciosa Rhinestones
34ss - Flat Back
VIVA 12
Czech Preciosa 34ss Flat Back Rhinestones are available in the VIVA 12 Rhinestone Style. These Preciosa Flat Back Stones are easily applied to a wide range of materials.
The MC Chaton Rose VIVA 12® is known for its brilliance, sparkle and glitter. These flat back rhinestones are designed for application by gluing and have a silver foiling that protects against damage and intensifies their brilliance.
It is Rhinestone Guy's choice for Costuming and any garment meant to be seen at distances farther than 4 feet. The rhinestone colors are excellent, and the AB versions are terrific. Do not underestimate the beauty of these rhinestones ...excellent value and excellent choice of stones.
They are sold in 1/2 Gross, Gross or you can save by purchasing a 2 Gross factory sealed package.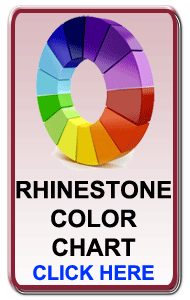 Brand: Czech Preciosa
Style: VIVA 12
Diameter: approx. 7.2 mm
Rhinestone Size: 34ss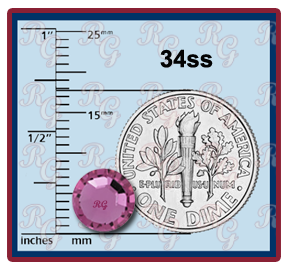 Prices
GROSS

PRICE

-

(144 pieces / gross)

Czech Preciosa VIVA 12 Gross Prices

1 Gross = 144 rhinestones; Measured by weight, Price Per Gross
1/2 GROSS

PRICE

-

(72 pieces = 1/2 gross)

Czech Preciosa Viva 12 1/2 Gross Prices

1/2 Gross = 72 rhinestones; Measured by weight

We do not sell smaller size stones by 1/2 Gross quantities.
DOZEN

PRICE

-

(12 pieces = 1 Dozen)

Czech Preciosa Viva 12 Dozen Prices

1 DOZEN = 12 rhinestones;
WHOLESALE -

BULK PRICE

- (

By the package

)

Czech Preciosa VIVA 12 Bulk Prices- best Value - Save

Factory Sealed Package - 2 Gross Package (288 rhinestones)
---
Additional Sizes
Or, See Consolidated Price List