Czech Preciosa Rhinestones on Sale & Clearance, Vintage and Viva 12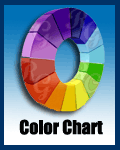 Great prices on Czech Preciosa vintage stock of current rhinestone colors in 8 facets and discontinued stock or colors (8 facets and 12 facet rhinestones) We have both Flat Back rhinestones and Hot Fix Rhinestones. Older, 8 Facet hot fix rhinestones have clear glue. You can still glue them. 8 Facets, best flash... large table top, extra reflection. New! Odds and Ends VIVA 12, Color AB crystals. The listings are updated on a weekly basis so by the end of the week some items may no longer be available, but some NEW items may be added.
Please let us know that you want CLEARANCE Stock. Otherwise we assume you are looking for regular VIVA stock. Regular Flat Back stock and Hot Fix stock is available for current colors.
- =>means NOT Available in clearance. We have it regular stock, VIVA 12.
Color AB - Flat Back, Viva 12 - Odd and Ends

-

(144 pieces / gross)

All colors are AB. Odds and Ends, limited quantities. Need larger quantities? ask for

regular stock.

1 Gross = 144 rhinestones; Measured by weight, Price Per Gross

Color/Size
Alexandrite
Alexandrite AB
Amethyst AB
Aqua Bohem AB
Blk Diamond AB
Blue Zircon AB
Capri Blue AB
Citrine AB
Coral AB
Dp Tanzanite AB
Garnet AB
Gld Beryl AB
Grn Turmaline AB
Hyacinth AB
Jet AB
Jonquil AB
Lt Amethyst AB
Lt Burgundy AB
Lt Col Topaz AB
Light Rose AB
Lt Sapphire AB
Montana AB
Peridot AB
Rose AB
Rose Opal AB
Ruby AB
Sapphire AB
Siam AB
Smk Topaz AB
Sun AB
Tanzanite AB
Topaz AB
Turquoise AB

10SS
$1.99-V
$2.69
$2.69
$2.69
$2.69
$2.69
$2.69
$2.69
$2.69
$2.69
-
-
$2.69
-
$2.69
$2.69 - V
-
$2.69
-
$2.69
$2.69
$2.69
$2.69
$2.69
-
$2.69
$2.69
-
$2.69 - V
$2.69
$2.69
$2.69
$2.69

12SS
-
$2.99
-
$2.99
-
$2.99
$2.99
-
-
$2.99
$2.99
-
$2.99
$2.99
-
$2.99
$2.99
-
$2.99
-
$2.99
$2.99
-
-
-
$2.99
$2.99
-
-
-
$2.99
$2.99
$2.99

16SS
-
-
-
-
-
-
-
-
-
-
-
$3.99
$3.99
$3.99
-
$3.99
-
$3.99
-
-
-
-
-
-
$3.99
-
-
-
$3.99
-
-
-
-

30SS
-
-
-
-
-
-
-
-
-
-
-
-
-
-
-
-
-
-
-
-
-
-
-
-
$11.99
-
-
-
$11.99
-
-
-
-

34SS
-
-
$15.29
-
-
-
-
-
$15.29
-
-
-
$15.29
-
-
-
-
-
-
$15.29
-
-
-
-
-
-
-
$15.29
$15.29
-
-
-
-
Vintage Hot Fix SS6 - Odd and Ends

-

(144 pieces / gross)

All colors are AB. Odds and Ends, limited quantities. Need larger quantities? ask for

regular stock.

1 Gross = 144 rhinestones; Measured by weight, Price Per Gross

Color/Size
Garnet
Heliotrope
Light Amethyst
Light Rose
Olivine
Sahara
Smoked Topaz
Tanzanite
Violet

6SS-HF
$1.99
$1.99
$1.99
$1.99
$1.99
$1.99
$1.99
$1.99
$1.99
Czech -HOT FIX, Viva 12 Odd Lot & Vintage 8 Facets Rhinestones

You can still GLUE Hot Fix stones
1 Gross = 144 rhinestones; Measured by weight, Price Per Gross
V = Vintage 8 Facet Stones; All Others VIVA 12

Color

Alexandrite

Alexandrite AB

Amethyst AB

Aqua AB

Blk Diam AB

Capri Blue AB

Citrine AB

Deep Tan AB

Emerald AB

Fuchsia AB

Grn Turm AB

Hematite

Hyacinth AB

Ind. Pink AB

Jet AB

Jonquil

Jonquil AB

Lt Amethyst

Lt Amethyst AB

Lt Col Topaz AB

Lt Sapphire AB

Lt Siam AB

Montana AB

Olivine AB

Peridot AB

Rose AB

Ruby AB

Sapphire AB

Siam AB

Smk Topaz AB

Sun AB

Tanzanite

Tanzanite AB

Topaz AB

Violet

Violet AB

10ss

-Hotfix

$1.99 - V
$2.99
$2.99
$2.99
$2.99
$2.99
-
$2.99
$2.99
$2.99
$2.99
$2.99 - V
$2.99
-
$2.99
$1.99 -V
-
$1.99 -V
$2.99
$2.99
$2.99
-
-
-
-
$2.99
-
$2.99
$2.99
$2.99
$2.99
$1.99 -V
$2.99
$2.99
-
$2.99

12ss

-Hotfix

$2.49 - V
$3.49
-
$3.49
-
$3.49
$3.49
$3.49
$3.49
$3.49
-
-
-
-
-
-
-
-
-
-
$3.49
$3.49
-
-
-
$3.49
-
$3.49
-
-
-
-
-
$3.49
-
$3.49

16ss

-Hotfix

-
$4.49
$4.49
-
$4.49
-
-
$4.49
-
-
$4.49
-
$4.49
$4.49
-
-
$4.49
-
$4.49
$4.49
$4.49
$4.49
$4.49
$4.49
-
$4.49
-
-
-
$4.49
-
-
$4.49
$4.49
-
-

20ss

-Hotfix

-
$6.59
-
-
-
-
-
$6.59
-
-
-
-
-
-
-
-
-
-
-
-
-
-
-
-
-
-
$6.59
-
-
-
-
-
-
-
-
$6.59

30ss

-Hotfix

-
-
$13.99
-
-
-
-
-
-
-
-
-
-
-
-
-
-
-
-
-
-
-
-
-
$13.99
$13.99
-
-
-
-
-
-
-
-
-
-