Swarovski Hot Fix Concise Rhinestones
2034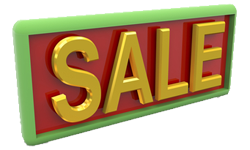 Swarovski 2034 Concise Hot Fix Rhinestones is a specialty cut flat back rhinestone backed with platinum foiling and glue for extra brilliance and protection, and for easy application to a variety of materials. They are also available in Flat Back, glue on style.
In comparison to the Swarovski Xirius and Xilion rose rhinestones they have a simpler cut, with a great larger table top, giving them a "mirror" like spakle. They are also lighter and lead free.
These rhinestones are available in three rhinestone sizes: 10ss & 20ss. They also have a limited color selection at this time.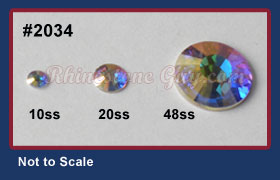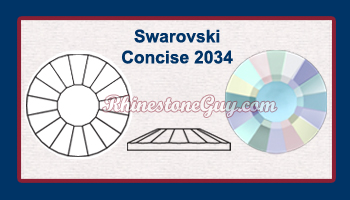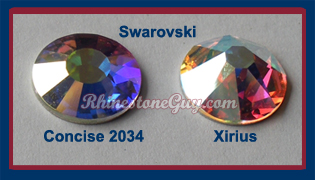 Swarovski Concise Hot Fix rhinestones are sold as follows:
10ss -

minimum 2 gross

20ss - minimum purchase 1 gross
48ss Hot Fix are available by Special Order.
For best pricing you should consider purchasing bulk packages. These are factory sealed packages and are discounted. It means same size & color - 10ss and 20ss - 10 Gross package.
If you need for example 12 Gross of 20ss rhinestones, 10 will be at the Package (discounted) Price and the 2 will be at the regular Gross price.
See Cosolidated Price List



Other Swarovski Hot Fix Rhinestone Shapes
(click to visit)