Swarovski Crystals New Releases
Swarovski is and has been a leader and the premium brand for the finest crystal elements. For more than 100 years, the company has been recognized for innovations and inspiration. Here are highlights of the most recent releases.
---
Swarovski Jewel Cut Flat Back Crystals
(rhinestone shapes)
Introducing Swarovski new gemstone-inspired crystal. Jewel Cut Flat Backs are available in Marquise (Navette) Flat Back (14x6mm, 17.8x9mm) and Pear Flat Back (14x9mm, 18x13mm) with a complementary Square (cross cut) square. These rhinestone shaped jewels were inspired by the elegance and sophistication in classic gem shaped cuts use in jewelry. Create a statement with these unbelievable Jewels.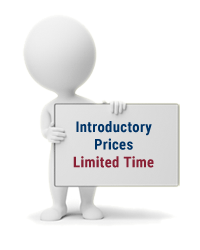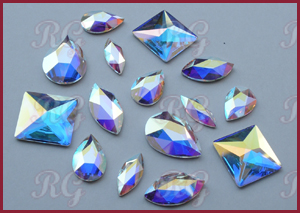 Click on Diagram to Visit Each

---
Swarovski Spring/Summer/18
New Perspective
Swarovski Spring / Summer 2018 crystal Innovations carries "New Perspectives" inspired theme introducing new colors, color effects and rhinestone shapes.
Crystal Lacquer pro brings a sophisticated and refined shine. The crystals feature an opaque backing with a shiny coating creating an unusual sparkles. 5 new Summer Colors added to the line up. Crystal Azure Blue, Crystal Light Coral, Crystal Mist Green and Crystal Peony Pink.

Rhinestones: The rhinestone shimmer line got a size expansion with SS5 and SS9 added. A new Shimmer effect color added: Crystal Shimmer. The shimmer rhinestones are now available in both Flat and Hotfix.
Rimmed Rhinestones, a new technology features a rhinestone with a special metallic coating around the bottom edge creating the illusion of a "rim" around the stone. This "rim" is part of the stone (not an actual rim). It is different then the Swarovski 2078H, the Frame Rhinestones.





Rhinestone Shapes added, are the new Pyramid Squares, Art 2403, in three different sizes, the return of the Crystal AB into Art. 2400 Square. An a new edgy flat back Skull for those who dare.
Sew On: A new sew on, Art. 3211, Lemon added in two sizes and a variety of colors. The sew on resembles art. 2709, the Rhombus in its shape, it is exquisite.
---
Swarovski Fall / Winter 2017/18
The Nature of Us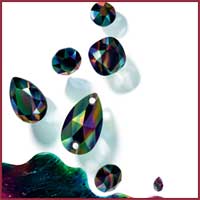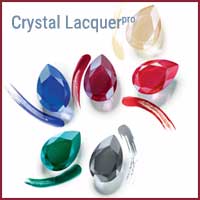 Swarovski Fall/Winter 2017-2018 crystal Innovations carries "The Nature of Us" inspired theme introducing new colors, color effects and shapes.
As part of the launch, a new metallic effect color was added to the line up, Crystal Rainbow Dark. This amazing and unique color features, multicolor metallic effect, dark and oily pattern making it beautifully slick. No crystal is alike, just like nature, like us, representing authenticity. The color is modern, edgy and glamorous.
Crystal Lacquer pro - 6 colors with two themes. On-trend hues: Crystal Dark Grey, Crystal Dark Red, Crystal Ivory Cream. Classic gems: Crystal Royal Blue, Crystal Royal Green and Crystal Royal Red.
The Triangle Family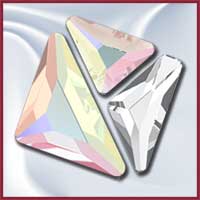 Trio Triangle Set: Art. 2738, Art. 2739 & Art. 2740, a mix and match group of crystal rhinestone shapes.. Each of these shapes has a unique angles. Together, they are designed to create a contemporary mosaic square. However, they can be used separately. The triangles feature facets on the surface of the crystal creating beautiful light reflection and sparkle. You can get creative with these beyond the square.
Alpha, Beta & Gamma, Flat Back Triangles
---
Find your Swarovski crystals at Rhinestone Guy
Stand out from the crowd. Swarovski inspires the world of fashion, art and design with its leading innovations, design and trends' expertise. Swarovski rhinestones and crystal components are made of ""advanced crystal" and are lead free*, compliant with international standards.
*Crystal Glass and all other materials containing 0.0009% lead or less