Swarovski Crystals New Releases
Swarovski is and has been a leader and the premium brand for the finest crystal elements. For more than 100 years, the company has been recognized for innovations and inspiration. Here are highlights of the most recent releases.
---
New Shimmer Effects
Swarovski introduced two additional colors to the Shimmer Effect Family/collection. The Tanzanite Shimmer, a purple everyone has been asking for and a Light Rose shimmer. These crystals are available in Flat Back format only in sizes SS16, SS20 and SS30. Shimmer rhinestones are priced as color AB.
---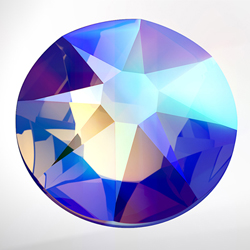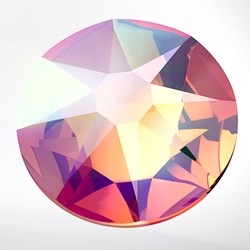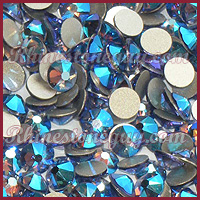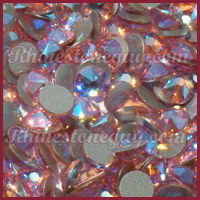 ---
Swarovski Innovations
Spring / Summer 2019

~Indulge Your Wanderlust~
In this launch, Swarovski has introduced the wonderfully evocative Majestic Blue color throughout the entire product range.
The color is reminiscent of deep blue seas and vast skies. It is elegant and classic.
It has a pure blue tone, a true royal blue, between the cobalt and the sapphire in the color range.
In addition to the Majestic Blue, three additional Crystal Shiny Lacquer Pro colors offer refined shine in uplifting springtime hues. Choose from Crystal Buttercup, Lime and Lilac.
Added to Swarovski's extensive line of Crystal Rhinestone Shapes are three new geometrical Flat Back Shapes. Article 2771, Kite, Article 2772 Trapeze and Article 2773 Diamond. All can be used separately or together to great amazing designs. You can create amazing patterns by positioning them close together. They will also be great for creating eye catching nail art effects.
In addition to these geometric shapes. Swarovski extended their line of flat back shapes to meet the demands of of Nail Artist by adding Mini Flat Backs, Square (art 2400) , Navette (Art 2200) and Triangle (Art 2711).
Click on Diagram to Visit Each
---
Added to the extensive line of Swarovski's Sew On Jewels is the new EMERALD CUT, Art 3252, Sew On Jewel.
With its lightweight silhouette, three sizes (14x10mm, 20x14mm, and 28x20mm), and an extensive jewel-like color palette, it is incredibly versatile and suitable for all fabrics.
---
Go for The Gold in 2018 with Crystal Aurum
We Got you covered in Gold. Introducing the New Aurum (Gold) Jewel Cut rhinestone shapes from Swarovski.
Complement them with Aurum rhinestones and exclusive Aurum Shapes and Sew On Jewels.
Click on photo to Visit Each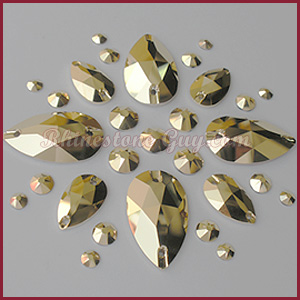 ---
Swarovski Jewel Cut Flat Back Crystals
(rhinestone shapes)
New Sizes, Colors and Emerald Cut Shape!
Introducing Swarovski new gemstone-inspired crystal. Jewel Cut Flat Backs are available in Marquise (Navette) Flat Back (14x6mm, 17.8x9mm) and Pear Flat Back (14x9mm, 18x13mm) with a complementary Square (cross cut) square. These rhinestone shaped jewels were inspired by the elegance and sophistication in classic gem shaped cuts use in jewelry. Create a statement with these unbelievable Jewels.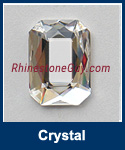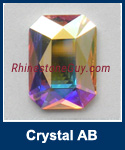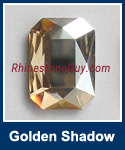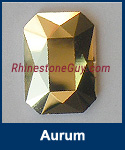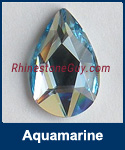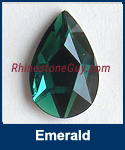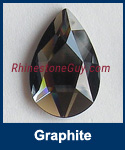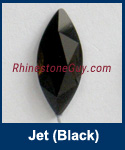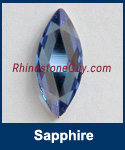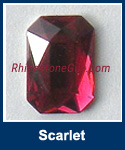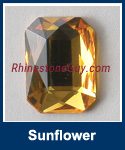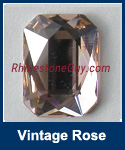 Click on Diagram to Visit Each

---
Swarovski Innovations Fall / Winter 2018/19
~
Light and Shadow

~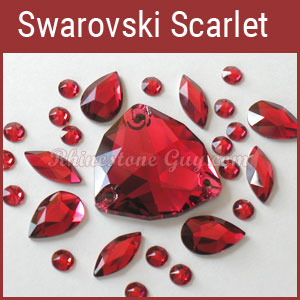 Swarovski Fall / Winter launch is dedicated to Light and Shadow, giving both sides of the spectrum equal weight.
The launch features:
Two new rhinestone colors,

Scarlet and Light Topaz Shimmer

An expansion of the beautiful

Jewel Cut

stones with the addition of an Emerald Cut shape, additional sizes and a great selection of colors.
An awesome beautiful Trilliant Sew On Jewel ; and
A color expansion of the Swarovski 3230 pears in 5 selected color and more exciting Shimmer Colors.
---
---
---
---
Find your Swarovski crystals at Rhinestone Guy
Stand out from the crowd. Swarovski inspires the world of fashion, art and design with its leading innovations, design and trends' expertise. Swarovski rhinestones and crystal components are made of ""advanced crystal" and are lead free*, compliant with international standards.
*Crystal Glass and all other materials containing 0.0009% lead or less