Swarovski Crystals for Nail

Recognized for its innovative excellence and collaborations with top designers, Swarovski is bringing its fashion, style and unmatched crystal brilliance to your manicures and pedicures.
Swarovski is dedicated to making the world's finest crystals, which are a fusion of science, art and love. Though we take great pride in seeing Swarovski crystals glittering across fashion runways, red carpet events or music performances, we are also amazed to see how we inspire talented individuals to create extraordinary nail art designs.
Swarovski Crystals Nail Art consists of a variety of rhinestones, rhinestone shapes, pearls and their latest innovation, Swarovski Crystalpixie for nails.
---
New!

Swarovski Nail Art Kits - Crystal or Crystal AB
We created for you an awesome selection of Swarovski rhinestones and 10 different Swarovski crystal shapes for your nails at an unbelievable value. A 408 piece kit organized in a re-usable rhinestone container to get your nail art going.

(15% off, if purchased separately)
Kit includes the following rhinestones and shapes:
Rhinestones - 7ss, 1 Gross (144 pieces)
Rhinestones - 9ss, 1 Gross (144 pieces)
Art 2200 - Navette, 8x4mm - 1 dozen
Art 2205 - Flame, 7.5mm - 1 dozen
Art 2304 - Raindrop, 6x1.7mm - 1 dozen
Art 2304 - Raindrop, 10x2.8 - 1 dozen
Art 2400 - Square, 4x4mm - 1 dozen
Art 2709 - Rhombus, 10x6mm - 1 dozen
Art 2714 - Fan, 6mm - 1 dozen
Art 2716 - Rivoli Triangle, 5mm - 1 dozen
Art 2797 - Diamond Leaf - 10x5mm - 1 dozen
Art 2816 - Star - 5mm - 1 dozen
Crystal Kit:
$42.89

Crystal AB Kit:

$52.69
---
Swarovski CrystalPixie
CrystalPixie by Swarovski, put magic at your fingertips. Innovative Swarovski Crystalpixie for nails features hundreds of crystals in the smallest sizes for maximum sparkle and limitless creative expression. The hundreds of tiny crystals in Crystalpixie create a mesmerizing effect like fingers dipped in stardust. Crystalpixie is perfect for application by in-salon professionals and for creating endless fun DIY looks at home. The Crystalpixie can be used by itself or combined with other Swarovski rhinestones and shape to create unique designs. Dip your nails in stardust!
---
Rhinestone for Nails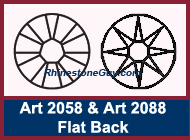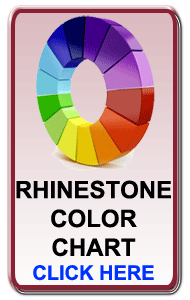 When it comes to rhinestones for nails, Swarovski Crystals, got you covered. For nail art, in general, small rhinestones are used as they allow for intricate details, mostly 5ss through 20ss. We got you covered with rhinestones sizes from 5ss through 48ss in an extensive selection of colors.
SALE! : Swarovski Small rhinestones for nails, Click Here.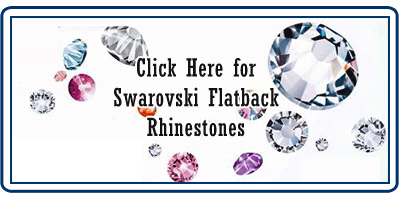 ---
Rhinestone Shapes
Swarovski Crystal rhinestones shapes are used by many for additional nail decorations. They create unique shapes and extra dimension for an artistic and glamorous look.
New! Rose Gold Squares - 3mm and 4mm =>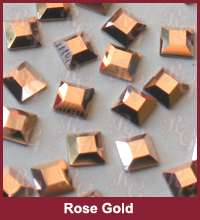 ---
Find your Swarovski crystals at Rhinestone Guy
Stand out from the crowd. Swarovski inspires the world of fashion, art and design with its leading innovations, design and trends' expertise. Swarovski rhinestones and crystal components are made of ""advanced crystal" and are lead free*, compliant with international standards.
*Crystal Glass and all other materials containing 0.0009% lead or less