Swarovski CrystalPixie™ Bubble for Nails and Nail Art
Crystalpixie Bubble is the latest (2018) addition to the Swarovski line of Crystalpixie and nail art products. The Crystalpixie bubble product line can be placed between the stardust of the Crystalpixie Petite and the spiky, chunky Crystalpixie Edge. The new Crystalpixie Bubble feature a glossy and shimmery texture, made from uncut crystal balls in three sizes (0.7mm, 1.5mm and 2.5mm). When clustered together, the size variations and round bubbly effect creates an amazing 3D effect. The Bubble can be combined with the Petite and Edge versions of the crystalpixie.

The colors are amazing... Actual colors and texture Product photos below
CrystalPixie Bubble Color Themes:
There are six color themes in the current collection:
Future Fantasy a retro sci-fi iridescent silver mixed with tiny pearls to work with current trend of holographic silvers and space-age designs. (very similar to cute mood - Crystal AB)
City Chic a contemporary yet elegant urban shades of silver and gray to take you from day to night.
Street Star a throw back in to the 80' s of neon graphics mixed with dark blue shades for street style look.
Midnight Dream a shady golden metallic effect to create drama and dark glamour.
Urban Kiss a modern twist to pink, in a bolder, rose gold mix for a sophisticated look.
Feeling Wild a mixture of romance and bohemian freedom with deep indigo and shade of golds colors
Add sparkle to your manicure or pedicure with Swarovski CrystalPixie. CrystalPixie can be used by itself or incorporated with Swarovski rhinestones, crystal shapes, and more to create unique designs. Let your imagination go.
---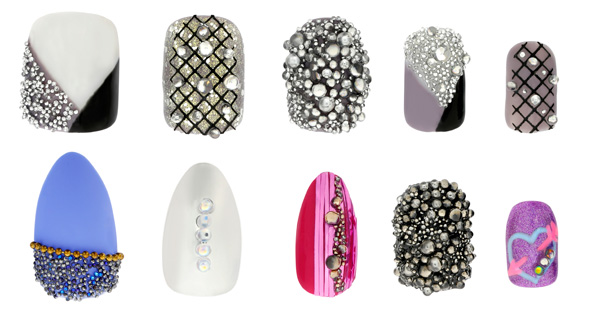 CrystalPixie™ Bubble is available in
5 Grams filled with amazing sparkle.
---
$28.59
Per 5 Gram Bottle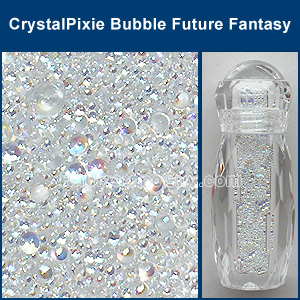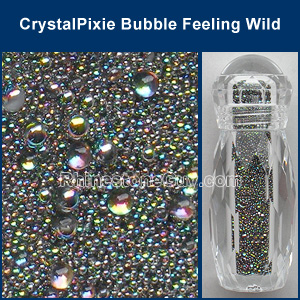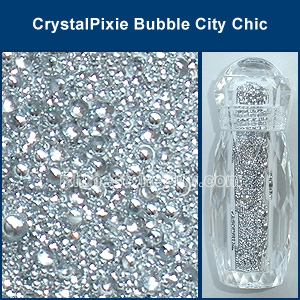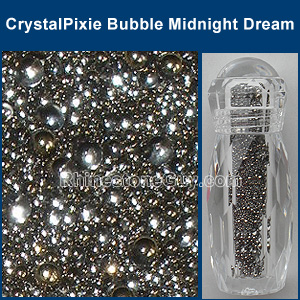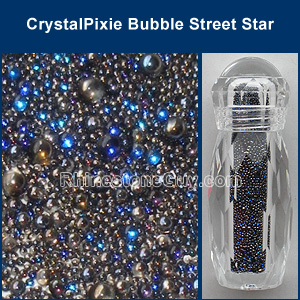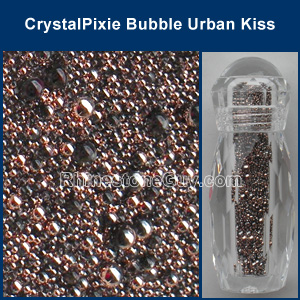 ---
Explore CrystalPixie Petite or Crystal Pixie Edge
---
Find your Swarovski crystals at Rhinestone Guy
Stand out from the crowd. Swarovski inspires the world of fashion, art and design with its leading innovations, design and trends' expertise. Swarovski rhinestones and crystal components are made of ""advanced crystal" and are lead free*, compliant with international standards.
*Crystal Glass and all other materials containing 0.009% lead or less