Swarovski Raindrop
Art. 2304 - Flat Back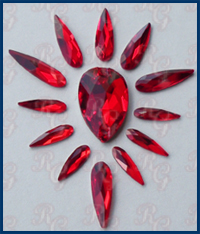 Swarovski Raindrop features a beautiful drop, slim rhinestone shape. The shape is excellent for us in nails' decoration as it is skinny. It is multi faceted, creating sparkle and shine. It has foil on the back of the stone for extra reflection. Incorporating rhinestone shapes adds great style and sparkle for any designs.
We carry the raindrop shape in 2 sizes, in Crystal , Crystal AB and selected colors.
They are sold by the Dozen (12 pieces) or by the Box, in Bulk (discounted).
Blush Rose, Blue Shade, Luminous Green and Silver Night are available for purchase by special order. Full factory packages only.
Additional Concept photos are at the bottom of this page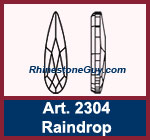 Brand: Swarovski, Austria
Name: Raindrop Flat Back
Article #: 2304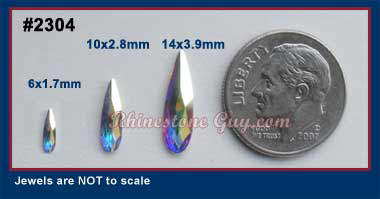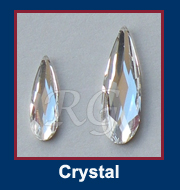 Effects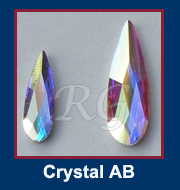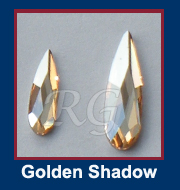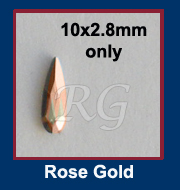 Std Colors - all Sizes

Other Colors - Sizes as Noted

Swarovski Raindrops are sold as follows:
The two larger sizes are sold by the Dozen or by the Box (Bulk). 1 Dozen = 12 pieces, Dz = Dozen.
10x2.8mm Bulk has 180 pieces ; 14x3.9mm box has 8 Dozen (96 pieces)
Size
6x1.7mm-1 Dz
6x1.7mm-1/2 Gr
6x1.7mm-1 Gr
Size
10x2.8 mm-Dozen
14x3.9mm-Dozen
Bulk
6x1.7mm-2.5 Gr
10x2.8mm-180ps
14x3.9mm-8 Dz
Crystal
$4.09
$20.49
$38.09
Crystal
$5.09
$9.99
Crystal
$78.49
$63.29
$65.89
AB/Effects
$4.69
$23.19
$42.99
AB/Effects
$5.79
$11.29
AB/Effects
$88.69
$71.39
$74.29
Std Colors
$4.39
$21.89
$40.49
Std Colors
$5.49
$10.59
Std Colors
$83.59
$67.39
$70.09
Jet
N/A
N/A
N/A
Jet
$5.49
$10.59
Jet
N/A
$67.39
$70.09
Aurum
$4.69
$23.19
$42.99
Aurum
$5.79
N/A
Aurum
$88.69
$71.39
N/A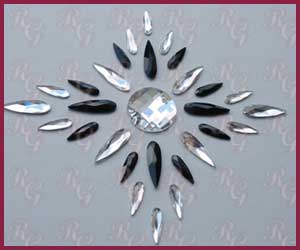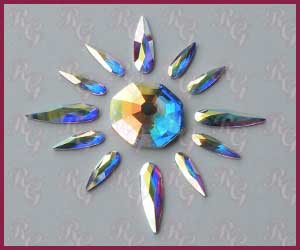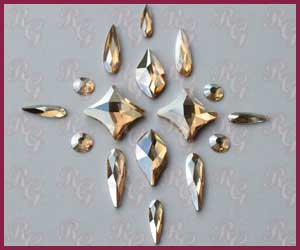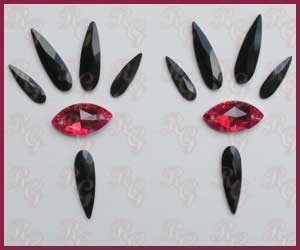 Other Swarovski Shapes (click to visit)
Find your Swarovski crystals at Rhinestone Guy
Stand out from the crowd. Swarovski inspires the world of fashion, art and design with its leading innovations, design and trends' expertise. Swarovski rhinestones and crystal components are made of ""advanced crystal" and are lead free*, compliant with international standards.
*Crystal Glass and all other materials containing 0.0009% lead or less