Swarovski
Marquise Jewel Cut (Navette) Art. 2201
Swarovski 2201 Flat Back Marquise has a long oval shape that tapers at both ends. Some call this shape a Navette. This new gemstone-inspired crystal has beautiful flat top and large surrounding facets. It is silver foiled for extra reflection. Rhinestone shapes are great for added design, style and sparkle. The small marquise shapes are excellent for nail art work.
The Marquise (Navette) rhinestone shape was inspired by the elegance and sophistication in classic gem shaped cuts use in jewelry. Create a statement with these unbelievable Jewels.
Navettes are sold by the Dozen (12 Pieces). We also sell them in factory sealed packages (Bulk) at a discount.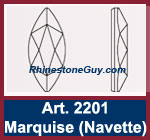 Brand: Swarovski, Austria
Name: Marquise (Navette) Flat Back
Article #: 2201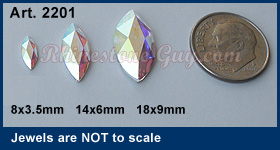 ---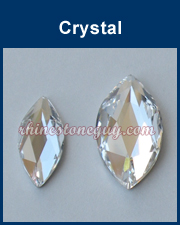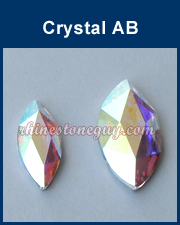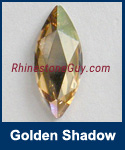 RARE COLORS, 8X3.5mm only: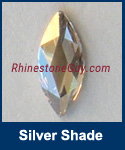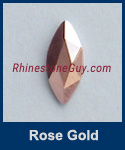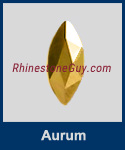 STANDARD COLORS, BOTH SIZES: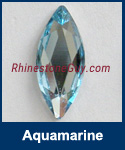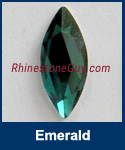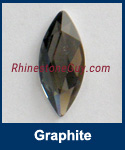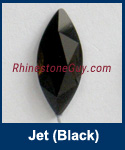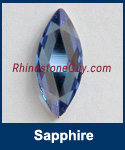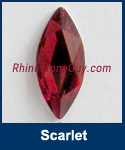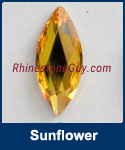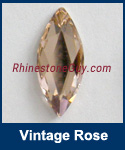 Swarovski Jewel Cut Marquise (Navette) is sold by the Dozen or by the Box (In Bulk)
1 Dozen (DZ)= 12 pieces
12 dz = 144 pieces, 6 dz = 72 pieces, 3 dz = 36 pieces
Size

8x3.5mm-Dozen

14x6mm-Dozen

18x9mm-Dozen

Bulk (Box)

8x3.5mm

-12 Dz

14x6mm

-6 Dz

18x9mm

-3 Dz
Crystal
$3.39
$9.69
$22.49
Crystal
$33.29
$48.09
$55.59
Crystal AB
$4.09
$11.69
$26.99
Crystal AB
$39.99
$57.69
$66.69
Golden Shadow
$4.09
$11.69
N/A
Golden Shadow
$39.99
$57.69
N/A
Effects/rare colors
$4.09
N/A
N/A
Effects/rare colors
$39.99
N/A
N/A
Standard Colors
$3.79
$10.69
N/A
Standard Colors
$36.69
$52.89
N/A
Other Swarovski Shapes (click to visit)

Find your Swarovski crystals at Rhinestone Guy
Stand out from the crowd. Swarovski inspires the world of fashion, art and design with its leading innovations, design and trends' expertise. Swarovski rhinestones and crystal components are made of ""advanced crystal" and are lead free*, compliant with international standards.
*Crystal Glass and all other materials containing 0.009% lead or less