Swarovski Flat Back
Concise 2034 Rhinestones
Consolidated Price List

The following is a complete price listing of our Swarovski Concise, Article 2034 flat back rhinestones.
If you are unfamiliar with rhinestone sizes or would like to see better sizing information you may see pricing and size representation under the individual rhinestone sizes.
Swarovski 2034 Concise rhinestones are made in 10ss, 20ss and 48ss. They are available in selected colors as shown below. The concise rhinestones feature a uniqe large tabel top and facets in a shallower rhinestone. It creates an excellent sparkle. They are foiled back and can be glued to a variety of materials.
These are speciality rhinestones. click here for: Swarovski 2088 or 2058 rhinestones in a greater variety of sizes and colors.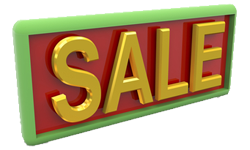 Swarovski concise rhinestones are sold as follows:
10ss stones -

minimum 1 gross

20ss - minimum purchase 1 gross
48ss - minimum purchase 1 Dozen







1 Gross = Gr = 144 pieces, Measured by weight
Golden Shadow and Light Chrome are Effect Colors.
1 Gross = 144 rhinestones; Measured by weight, Price Per Gross,
1 Dozen = 12 pieces; 8 Dozen = 96 pieces
** 48SS Price/count as noted
2034

10SS(2.8mm)*

20SS(4.7mm)

48SS(11mm)

48SS(11mm)
Crystal
$3.99 sale-

$2.49

$8.09 sale-

$4.99

$39.89-8 Dz
$6.49/Dozen
Crystal AB
$5.69 sale-

$3.49

$11.39 sale-

$7.09

$56.49-8 Dz
$9.29/Dozen
Color
$4.89 sale-

$2.99

$9.69 sale-

$5.99

$48.19-8 Dz
$7.89/Dozen
Crystal Effects
$5.69 sale-

$3.49

$11.39 sale-

$7.09

$56.49-8 Dz
$9.29/Dozen
Color AB
$6.09 sale-

$3.79

$12.29 sale-

$7.59

$60.79-8 Dz
$9.89/Dozen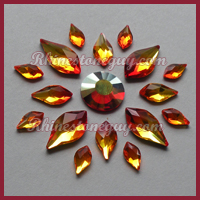 Find your Swarovski crystals at Rhinestone Guy
Stand out from the crowd. Swarovski inspires the world of fashion, art and design with its leading innovations, design and trends' expertise. Swarovski rhinestones and crystal components are made of ""advanced crystal" and are lead free*, compliant with international standards.
*Crystal Glass and all other materials containing 0.0009% lead or less