Sew On Jewels Close Outs
Here you will find odds and ends, vintange or discontinued, Sew On stones, Chaton Montees, Rose Montees on sale from Swarovski or Czech Preciosa Brands. Great Deals, Limited Supply.
---
Swarovski Rose Montee's Odds and Ends.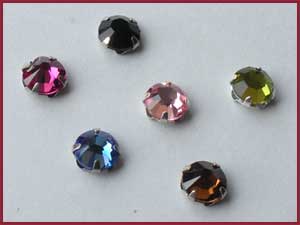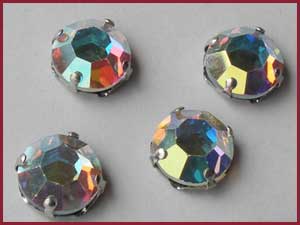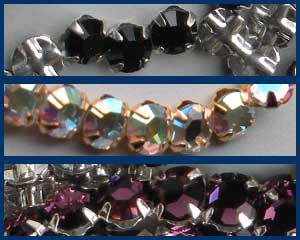 Rose Montees are flatback rhinestones in a metal settings. Here are odds and ends. We have regular stock of Crystal, Crystal AB, plus colors. All items on sale are in Silver Setting, Except for the Crystal AB 20ss, in Rose Gold, Setting. Vintage stones.
16ss and 20ss Price Per Gross. 1 Gross = 144 pieces;
30ss - price per 1/2 Gross = 72 pieces;
48ss - price per Dozen = 12 pieces
Size / Color

30ss -Olivine

34ss-Crystal

40ss-Crystal

Size / Color

48ss-Crystal

48ss-Crystal AB
Per 1/2 Gross
$6.99
$21.39
$32.49
Per Dozen
$11.59
$9.99
---
Swarovski Misc. Sew On Jewels -
Close Out Sale

Prices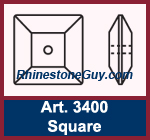 ---
Vintage Lochrosen Sale - Crystal AB
Crystal AB Vintage Lockrosens, Sold by Dozen (12 pieces), 1/2 Gross (72 pieces) or 1 Gross (144 pieces)- As noted.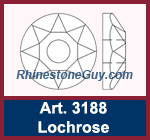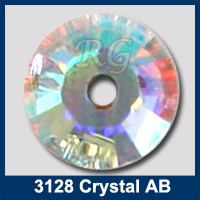 ---
Swarovski Fancy Stones in Settings
Click here for Czech Preciosa mounted stones on Sale.



3441 Round

34ss

-Dozen

34SS-Gross

48SS-Dozen

3442 Oct

8x6mm

10x8mm

3444 Oval

8x6mm

12x10mm

Smk Topaz

14x10mm*

3445 Navette

8x4mm
Crystal
N/A
N/A
$10.99

SALE

Crystal
N/A
N/A
Crystal
N/A
N/A
Smk Topaz
$9.99

SALE

Crystal
N/A
Crystal AB
$5.89

SALE

$67.99

SALE

N/A
Crystal AB
$5.99

SALE

$6.99

SALE

Crystal AB
$4.99

SALE

$6.99

SALE

.
.
Crystal AB
$5.99

SALE
---