Stacked Pyramid Nailheads

Prices reflect discount.

Stacked Pyramid nailheads are metal pronged nailhead with a shiny layered square base and pointed top.
They are available in Silver or Gold. We carry it in a 45ss size.
Need something specific? we may be able to special order for you and minimum purchase quantities will apply.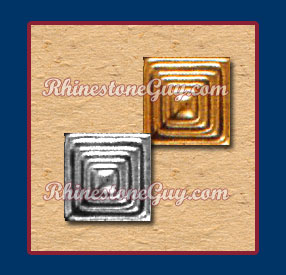 Pyramid nailheads are sold by the gross.
1 Gross = 144 pieces, Measured by weight.
Price per Gross.