Rhinestone Guy offers retail and wholesale rhinestones at competitive prices and unmatched customer service. Our line of Swarovski Crystals Xirius & Xilion Rose and Czech Preciosa VIVA rhinestones is extensive. Our RG Premium, and Hot Fix RG2 rhinestones is a great alternative for those with large production needs. And, those who are looking for brilliant stones will be amazed at their pricing. Rhinestone Guy says these rhinestones are the Best Sparkle for the Buck! We have rhinestones for every project and budget. Our inventory is vast and ready to be shipped. And... YES, we ship immediately
We love talking to our customers and helping them with their rhinestones' projects. If you have questions of size, type, or color, don't be afraid to ask. Need something different? We go to extra lengths to find the unique items you are looking for. Information is free. Our staff is extremely knowledgeable and ready to help you.
When it comes to rhinestones, Rhinestone Guy is where the experts are. We carry a full line of:
Swarovski Elements ,Crystals from Swarovski --2088 Xirius Rose, Xilion Rose Enhanced 2058 Flat Back Rhinestones, 2038 & 2078 Xirius Rose Hot Fix Rhinestones, Point Back Rhinestones, Sew-On and Glue-on Jewels
Czech Preciosa VIVA 12- Machine Cut Flat Back Rhinestones, Hot Fix Rhinestones, Banding, Glue-on Jewels
Wholesale RG Premium all purpose rhinestones and RG Premium Sew On Jewels and rhinestone shapes.
Wholesale RG2 Korean Low Lead Rhinestones
Hot Fix nailheads, rhinestuds, spots, faceted convex nailheads line, radiance hotfix metallic jewels
Czech Preciosa Sew-On and Flat Back large Jewels
Swarovski Glue-On, Mount, Sew-On, and Hot Fix Rhinestone Shapes
Swarovski and Czech Preciosa rhinestone shapes, pears, squares, triangles and more.
Rhinestone Trim: Banding, Mesh-Mount Banding, Rim-Set Banding by the Yard
Nail Heads - Pronged nail heads in a variety of shapes and sizes in Gold, Silver, pearl nailheads
Cabochons, glass cabochons, turquoise cabochons
Hot fix Pearls, Turquoise
Rhinestone Settings - Tiffany and/or Rim Settings in Silver, Gold and black. Leg Lengths: Standard, Long Leg, and Extra Long Leg
Custom Heat Transfers: Heat transfers made to your graphics in Swarovski, Czech Preciosa, RG Premium, or RG2 Lead Crystal Rhinestones. Made in the USA.
Rhinestones application supplies: Gem Tac Glue, Applicator Sticks, Tacky Tape, Transfer Paper.
Tools and Equipment: BeJeweler Pro and Kandi Kane Hot fix hand tools, Heat Presses, Commercial Hand Press, Customs dies
Rhinestone Chain from Czech Preciosa, see more...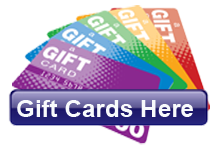 y6