Rhinestone Guy - your rhinestones source for crystals from Swarovski
Rhinestone Guy offers retail and wholesale crystal rhinestones and embellishments from Swarovski, Czech Preciosa, and its own private lines, RG Studio and RG Premium. We sell flat back and hotfix stones, flat back and sew on crystal glass jewels, nailheads pronged and hotfix, pearls, rhinestone trim and more at competitive prices and unmatched customer service.
Welcome to Rhinestone Guy where rhinestones and crystals is our specialty. We carry premium Swarovski Crystal:
---

---
Limited Time Offer,
Free

20SS Crystal AB, RG Premium Rhinestones, 1 Gross for every $100 you spend*

(*Excludes deep discounted customers)
---
---
NEW!

RG STUDIO, The exceptional flash and brilliance you expect from Austria at an affordable price.
---
Rhinestone Guy offers retail and wholesale options and crystals for every budget and project. We carry five brands of rhinestones and crystal stones, lead by Swarovski Crystal. We are proud to be Swarovski Authorized reseller and Czech Preciosa Authorized Partner. So you can shop with confidence. We love talking to our customers and helping them with their projects. If you have questions call and ask, e-mail an image, or mail us a swatch. We go to extra lengths to find the unique items you are looking for and assist you. Information is free. Our staff is extremely knowledgeable and ready to help you. And... YES, we ship immediately
Rhinestone Guy New and Featured Products:
---
---
---
New to Rhinestones?
Visit our Learning Center where you will find information about rhinestones, methods of applications, and more. It is a great place to start. Need to match specific colors? Consider our in house made sample cards. Our sample cards are laminated. They feature actual rhinestones, colors and sizes. Our Swarovski and Czech Preciosa chart has additional crystal shapes and jewels. Our RG premium card features both the RG Premium Line, hot fix nailheads and pearls and RG Studio stones. Take advantage of the bundle discount. It is an invaluable tool for any professional.
Rhinestone Guy Projects
Need Ideas? See What we rhinestone projects we are working on!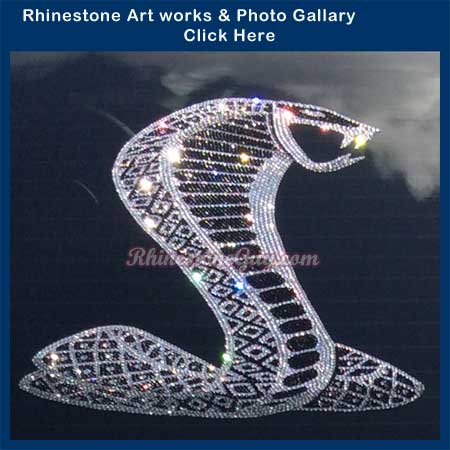 Rhinestone Guy is where the experts are. We carry a full line of:
Swarovski Crystal Elements --2088 Xirius Rose, Xilion Rose Enhanced 2058 Flat Back Rhinestones, 2038 & 2078 Xirius Rose Hot Fix crystals, Point Back Chatons, Sew-On and Glue-on Jewels
RG Studio, made in Austria, Flat backs
Wholesale RG Premium all purpose rhinestones and RG Premium Sew On Jewels and flatback shapes.
Korean Hotfix stones, Hot Fix nailheads, rhinestuds, spots, faceted convex nailheads line, radiance hot fix metallic jewels
Czech Preciosa, shapes, Sew-On and Flat Back large Jewels
Rhinestone Trim: Banding, Mesh-Mount Banding, Rim-Set Banding by the Yard
Cabochons, glass cabochons, turquoise cabochons
Hot fix Pearls,Turquoise
Metal Settings - Tiffany and/or Rim Settings in Silver, Gold and black.
Application supplies and tools: Gem Tac Glue, Applicator Sticks, Tacky Tape, Transfer Paper.
Tools and Equipment: BeJeweler Pro and Kandi Kane Hot fix hand tools, Heat Presses
---
Rhinestone Chain from Czech Preciosa, see more...