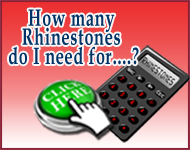 Rhinestone Guy carries different rhinestone brands, flat back or hot fix, for every project at wholesale prices. We stock Swarovski Rhinestones, Czech Preciosa Rhinestones, our RG private line of rhinestones, rhinestone shapes, jewels flat back and sew on, nailheads hot fix and pronged, rhinestone banding, trim and more. We sell retail and wholesale rhinestones at competitive prices and unmatched customer service.
Our line of Swarovski Elements 2058 Xilion Rose Enhanced, 2088 Xirius Rose, Swarovski 2038 and 2078 Hot Fix rhinestones, and Czech Preciosa VIVA 12 flat back and Preciosa hot fix rhinestones is extensive. Our line of RG Premium, and Hot Fix RG2 Korean rhinestones is a great alternative for those with large production needs. And, those who are looking for an alternative will be amazed at their brilliance and their pricing. Rhinestone Guy says these rhinestones are the Best Sparkle for the Buck!
Our resources are vast. Our warehouse is well stocked. We will go to extra lengths to find the unique item you are looking for.
Our prices are competitive, information is free. Our staff is knowledgeable and ready to help you
And... YES, we ship immediately.
We love talking to our customers and helping them with their rhinestones' projects. If you have questions of size, type, or color, don't be afraid to ask.
Check out our helpful information section. You will find most answers to your questions, how to guides, ideas in rhinestones, and more.
---
What's New at Rhinestone Guy?
It is Summer Time! We are giving away free rhinestones.
Ffree one Gross of RG Premium Crystal 20ss rhinestones for every $100 spent*
*deep discounted (wholesale) orders of RG premiums, RG 2 rhinestones, Hot Fix nailheads and other RG brand items do not qualify. Offer does not apply to prior purchases. Good through July 31, 2015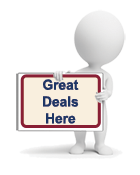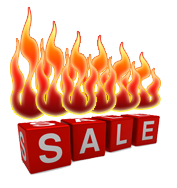 Czech Preciosa Rhinestones Crystal & Crystal AB sale. Flat Back or Hot Fix.
10% off on all factory packages!
July 6th through July 31, 2015; Full package only, purchase must be paid for and completed by the close of our business day on July 31st.
Back in stock, Rhinestone Guy Sew On Jewels in Crystal AB, Crystal and Selected colors.

Great prices for excellent jewels. Two additional new shapes added in Crystal and Crystal AB. Rivoli in 5 different sizes from 12mm to 18mm. And large Baguettes in two sizes.
Radiance Metallic Jewels are here
see more concepts and sizes click here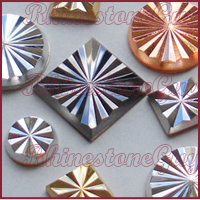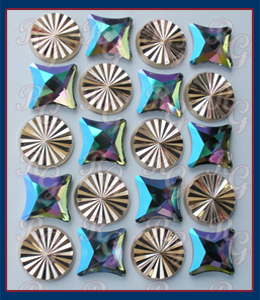 Swarovski Edelweiss rhinestone shape, Swarovski's tribute to one of Austria's favorite flowers, celebrating of its 120th anniversary and their first logo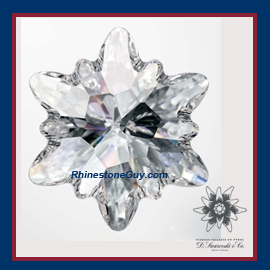 New Swarovski rhinestones colors added to Rhinestone Guy's line up. Rose Blush, Crystal Metallic Sunshine, Crystal Light Chrome, Rose Peach, Crystal Blue Shade, Bronze Shade and Metallic Light Gold








NEW RG Pearl Colors now available.
In addition to Natural Pearl, we now have Blonde, Silver or Hematite Pearls.
See more...

Czech Preciosa Viva 12 Flat Back Rhinestones in Bermuda Blue, Heliotrope and Volcano now available in 16ss and 20ss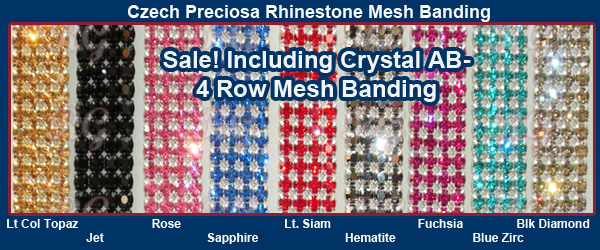 Swarovski Starlet, Article 2494 and Curvy, Article 2540.

You can create great patterns with them.
Just Let your imagination go.
New flat back rhinestone shapes, the Swarovski 2714 Fan and the Swarovski 2813 Moon. Crystal and Crystal AB in various sizes. Click on links to see..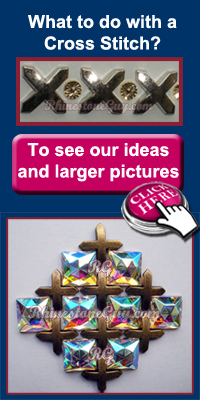 RG
Hot Fix Fusion Nail heads ..Extreme
sparkle just like rhinestones, 3 sizes, you can also glue them.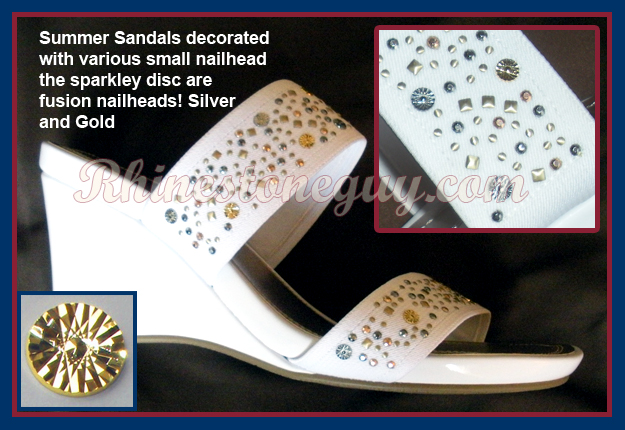 New to rhinestones? Need to match specific colors? Consider our rhinestone sample color card. Our sample cards are laminated. They feature actual rhinestones, colors and sizes. Our Swarovski and Czech Preciosa rhinestone chart has additional jewels, rhinestone trim, chain and mesh mount banding samples. Our newest RG premium card features both the RG Premium Line, hot fix nail heads, turquoise, hot fix pearls and RG2 rhinestones.
No order is too small for us. With very few exceptions, we sell rhinestones by the Gross and give discounts for larger quantities. With some items we sell by the Dozen or Each.

We carry a carry a full line of:
Swarovski Elements - 2088 Xirius Rose, Xilion Rose Enhanced 2058 Flat Back Rhinestones, 2038 Hot Fix Rhinestones, Point Back Rhinestones, Sew-On and Glue-on Jewels

Czech Preciosa VIVA 12- Machine Cut Flat Back Rhinestones, Hot Fix Rhinestones, Banding, Glue-on Jewels

RG Premium all purpose rhinestones and RG Premium Sew On Jewels

RG2 Korean, RGA and Low Lead Rhinestones, wholesale

Czech Preciosa Sew-On Fix Jewels

Swarovski Glue-On, Mount, Sew-On, and Hot Fix Jewels

Swarovski and Czech Preciosa rhinestone shapes, pears, squares, triangles and more.

Rhinestone Trim: Banding, Mesh-Mount Banding, Rim-Set Banding by the Yard, Beaded Fringe Trim

Nail Heads - Pronged nail heads in a variety of shapes and sizes in Gold, Silver, Antique Gold and Antique Silver - Nail Head Studs

Hot Fix Nail Heads - Flat Spot, Faceted, and Pearl Dome, Pyramids, Pearls, in Silver, Gold, and variety of colors, Glue On or hot fix

Hot fix Pearls, Turquoise

Rhinestone Settings - Tiffany and/or Rim Settings in Silver, Gold and black. Leg Lengths: Standard, Long Leg, and Extra Long Leg

Ball Gown Manual, 2012 Edition

.

Custom Heat Transfers: Heat transfers made to your graphics in Swarovski, Czech Preciosa, RG Premium, or RG2 Lead Crystal Rhinestones. Made in the USA.

Rhinestones application supplies: Glue, Applicator Sticks, Tacky Tape, Transfer Paper.

Tools and Equipment: BeJeweler Pro and Kandi Kane Hot fix hand tools, Heat Presses, Commercial Hand Press, Customs dies

Rhinestone Guides, Ideas, and more

.